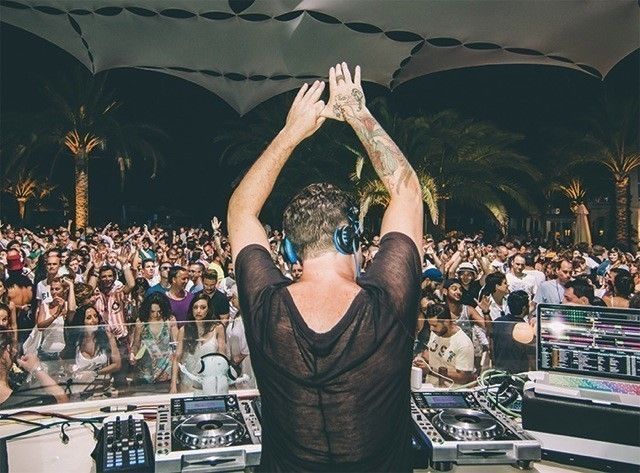 Cadenza Boss Luciano is Nominated in the DJ Awards Tech House Category
After last year's victory as Best Tech House DJ, Cadenza Music and Aether Artists are very proud to announce Luciano's nomination at this year's DJ AWARDS in the Tech House category for another year.
Cadenza Music boss and true Ibiza figurehead, Luciano is renowned for unifying partygoers and delivering the very best in deep, melodic techno. Pushing into his 11th year of residencies on the island, Luciano's pioneering event series Origins and Luciano and Friends are highly respected for their embodiment of the islands underground allure.
In a further move toward's supporting artists' creative growth and musical achievements, Luciano is also responsible for the Aether Artists imprint. A platform for a selected group of DJs and Performers affiliated to Cadenza Music, the label is a testament to Luciano's commitment to the scene and has seen acts such as Mirko Loko, Argy and Cesar Merveille all rise in stature.
As the hotly anticipated 2014 DJ Awards grow nearer, this year's theme is love and there is no better day to describe Luciano's passion for the scene. A positive and soulful exuberance has so far made for an unforgettable season of parties, and there's still plenty to come.
Voting will close in August and fans can cast their votes at www.djawards.com. Luciano and his team deeply thank you for the support throughout all these times, and look forward to making a statement once more this year by winning again in the Tech House category.
Tour Dates:
Saturday 9th August
Cadenza Night, Cavo Paradiso , Mykonos , Greece
Monday 11th August: Amnesia Ibiza, Ibiza, Spain
Thursday 14th August
Luciano & Friends, Destino, Ibiza, Spain
Saturday 16th August
CLASH, Ageha, Tokyo, Japan
Thursday 21st August
Sonus Festival, Sonus Festival, Pag Island, Croatia
Thursday 28th September
Destino, Ibiza, Spain
Saturday 6th September
Cadenza Salamanca, Plaza Mayor, Salamanca, Spain
Monday 8th September
Amnesia Ibiza, Ibiza, Spain
Thursday 11th September
Luciano & Friends, Destino, Ibiza, Spain
Monday 15th September
Amnesia Ibiza, Ibiza, Spain
Monday 22nd September
Amnesia Ibiza, Ibiza, Spain