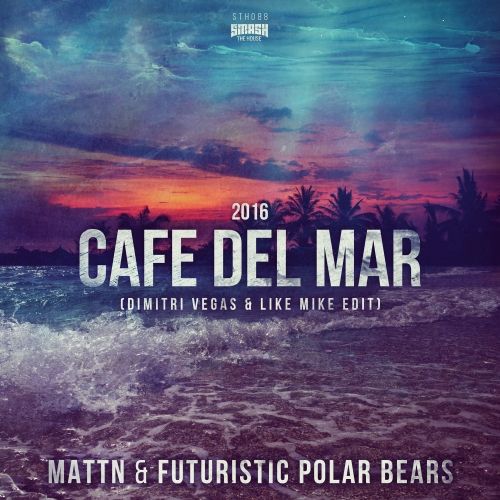 MATTN & Futuristic Polar Bears - Café Del Mar 2016 (Dimitri Vegas & Like Mike Edit)
On March 14th, rising Belgian DJ Mattn and UK trio FUTURISTIC POLAR BEARS made their Smash the House debut, a Dimitri Vegas and Like Mike edit of their collaboration titled 'Café del Mar 2016'. With Ultra Miami fast approaching, and summer beyond that, the track has to propel Mattn into the stratosphere and make sizeable waves throughout the dance music community.

The coming together of three unique talents, Mattn's ethereal beats combine perfectly with Futuristic Polar Bear's heavy hitting synth blasts, whilst Dimitri Vegas & Like Mike work their magic with a series of breath-taking drops and dancefloor slaying crescendos. With a jittering rhythm, an energetic build and a series of killer breakdowns, 'Café Del Mar 2016' is no doubt the soundtrack to Ultra 2016.

Smash the House continue their stellar run of releases after 'Arcade' and 'Phatt Bass' with this festival ready dance anthem, bringing together rising and established talent for a colossal progressive house odyssey. 'Café Del Mar 2016' will only serve to further reinforce the growing credentials of Mattn and Futuristic Polar Bears, and equally demonstrates the keen ears of Smash the House and its bosses when picking the biggest tunes of the future.
Catch 'Café del Mar 2016' from March 14th, just in time for the beginning of Miami Music Week.

For more information check socials:
www.facebook.com/smashthehouse
www.soundcloud.com/smashthehouse
www.youtube.com/user/smashthehouse