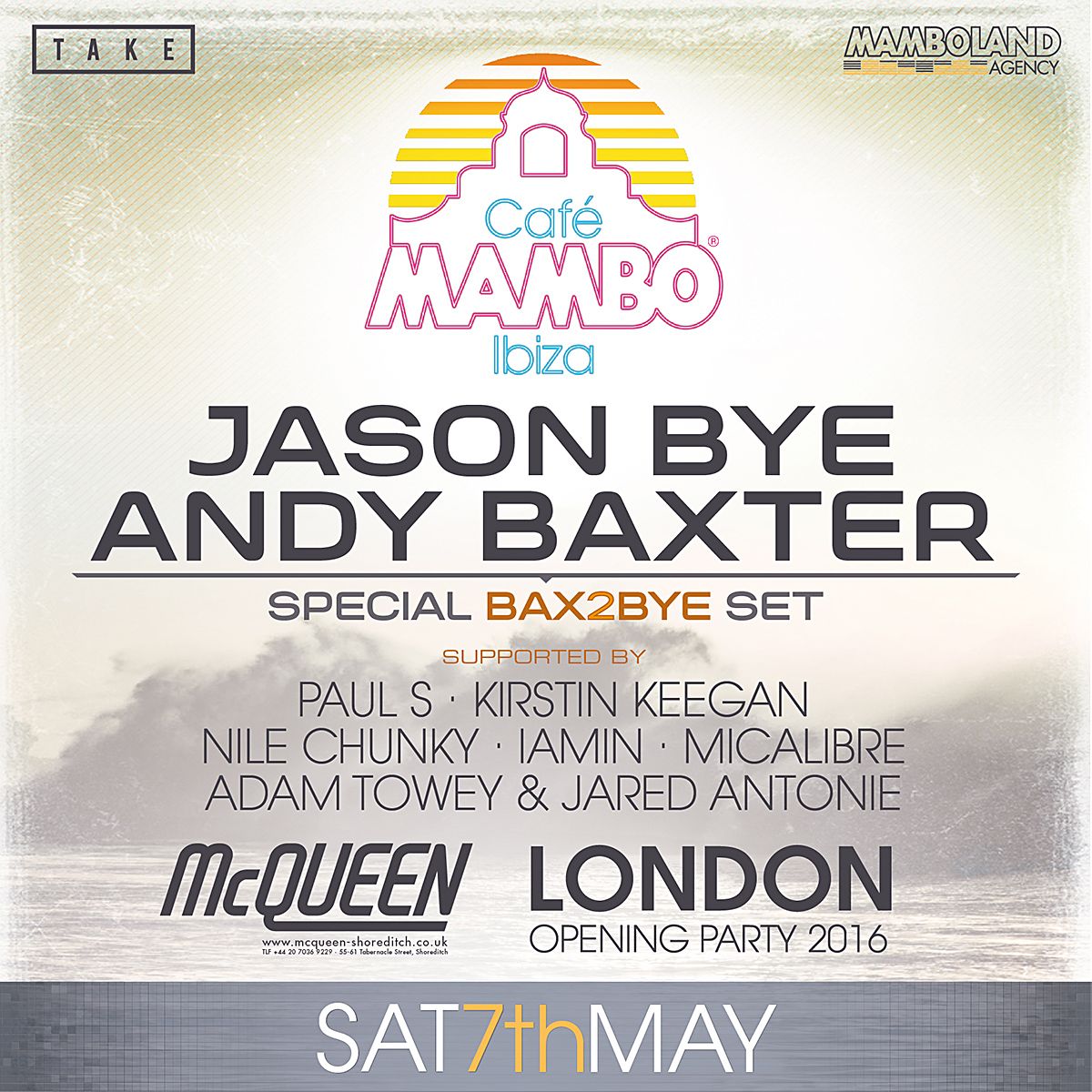 Cafe Mambo Ibiza London Opening Party
Following a hugely successful series of parties in 2015, Cafe Mambo Ibiza returns to the capital in 2016 exclusively at McQueen. For over 20 years Cafe Mambo Ibiza has become an institution on the undisputed party capital of the world. Best known for its stunning sunsets, special guest DJs & parties, the Ibizan venue has become a right of passage for any reveller to experience on the White Isle.
Coinciding with the Ibiza season, Take present a series of Cafe Mambo Ibiza summer events set in the heart of Shoreditch. Winner of 2014's Best Bar award in the London Club Awards, McQueen sets the benchmark for an all in one entertainment venue that consistently delivers on all levels of quality. The plush & vibrant Shoreditch venue is the perfect setting for Cafe Mambo Ibiza as they make their mark on the capital again. A real touch of the White Isle comes to the UK, opening with a bang on Saturday 7th May!