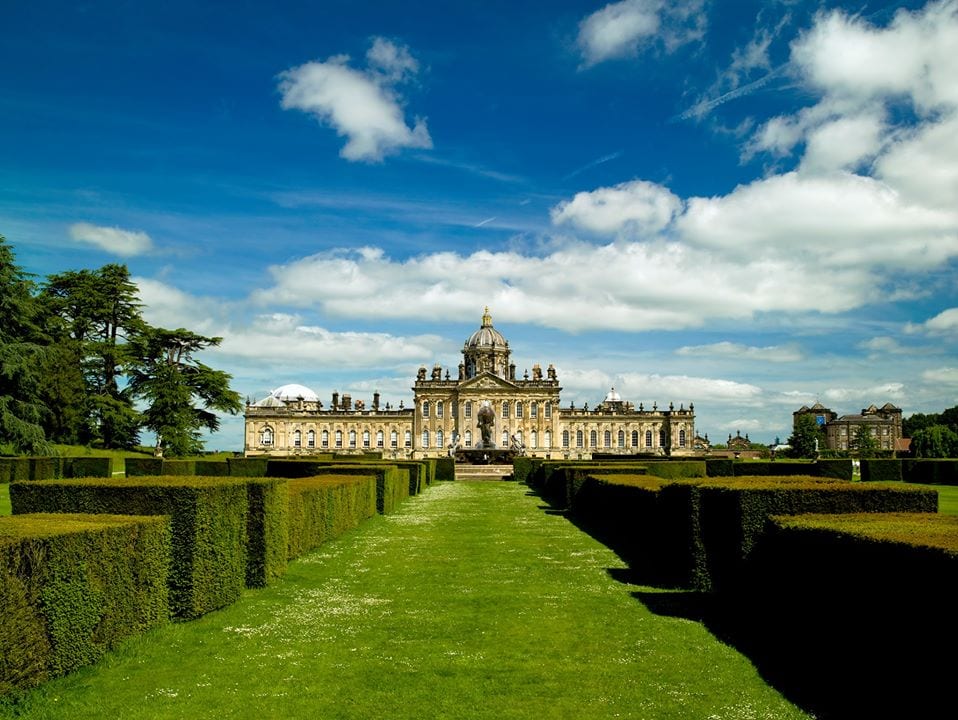 Café Mambo Ibiza To Bring Classics To Castle Howard
Iconic dance music brand, Café Mambo Ibiza has announced a highlight in the electronic music summer events calendar. 'Classics At The Castle' will see Cafe Mambo Ibiza bring the magical memories of the white isle to the stunning grounds of Castle Howard in York, one of Europe's finest stately homes. Thousands of dance music fans will gather for an unforgettable experience under the stars as they relive the massive tunes that provided the soundtrack to decades of Ibiza adventures. Stepping up to the Castle Howard stage are artists trusted to deliver by generations of clubbers; Roger Sanchez, Judge Jules, Julie McKnight (Live PA), Ridney, Robin S (Live PA), with more big names still to be announced. 'Classics At The Castle' is set to be a serious treat for the senses – up-for-it, friendly crowds celebrating the biggest Ibiza tunes performed by some of the most respected names in dance music, all set against the awe-inspiring backdrop of Castle Howard. This unmissable event takes place on 21st August from 5pm to 11pm. Tickets are incredible value from just £30, available now from: https://eventlink.to/MamboYork 
Café Mambo Ibiza celebrated 25 years last year and has become synonymous with quality dance music over that time. It became the place to meet for guaranteed good times and to watch the incredible Ibiza sunsets. It has played host to all the big names in dance music, not to mention the infamous BBC Radio 1 Ibiza weekends. Over recent years, Mambo has also left the island to forge new friendships with revellers across the globe, throwing unforgettable parties and bringing an authentic slice of Ibiza to such places as Los Angeles, Miami, New York, Dubai, Phuket, Beirut and Bahrain, as well as huge festival appearances at the likes of Tomorrowland and We Are FSTVL, and its own huge 'Ibiza Classics' event in Bedford Park.
'Classics At The Castle' has hand-picked some of the artists who have made a global impact on dance music and been a staple part of any Ibiza experience over the years. Roger Sanchez will grace the Cafe Mambo Ibiza turntables. The Grammy Award-winning Stealth Records boss led the global New York house explosion in the 90's and has never looked back. His 'Release Yourself' Ibiza night held long term residencies at some of the island's best clubs including Pacha and Amnesia and he continues to play at respected Ibiza nights such as Defected and Glitterbox. He was on the line up for the legendary Space Ibiza closing party which underlines his status – few people know what makes an Ibiza classic like Roger Sanchez and the Castle Howard crowds are in for a treat when this highly skilled DJ takes to the decks.
Judge Jules has played a pivotal role in dance music since the 90's. Together with Pete Tong, his was the voice of BBC Radio 1 Friday nights helping to steer the weekend clubbing adventures for a nation. His Judgement Sundays night in Ibiza was a must-visit and focal point for the San Antonio club scene for many years. With an encyclopaedic knowledge of dance music, Judge Jules is the perfect choice for 'Classics At The Castle' and will never disappoint.
Ridney has earned his slot at 'Classics At The Castle'. As resident DJ for Cafe Mambo Ibiza he has entertained countless Ibiza clubbers, as well as releasing his own music on some of dance music's biggest house labels including; Defected, Toolroom, Azuli, Ministry Of Sound and most recently Glasgow Underground. Ridney has lived and breathed Ibiza and will bring the Balearic vibes with him to Castle Howard.
'Classics At The Castle' will feature two live PAs as a very special treat to dance music fans. Julie McKnight will be flying in to perform her seminal hit 'Finally' which she recorded with Kings Of Tomorrow – a true Ibiza anthem. This hugely talented vocalist remains in high demand and will no doubt dip even further into her back catalogue of classics.
Also taking to the stage is Robin S, best known for the global smash 'Show Me Love', arguably one of the most recognisable house music tracks ever. The New Yorker followed up with more hits like 'Luv 4 Luv' and 'What I Do Best' and is known for her energetic performances and amazing vocals. Singing along to Robin S will be another highlight of this unmissable event.
From just £30 for a ticket, this event is seriously good value. Any fan of house music who wants to bring their memories of the white isle flooding back should book their tickets now and prepare for one of the summer's most unforgettable moments.