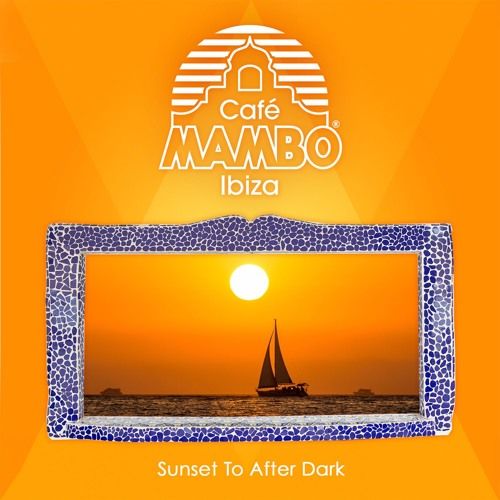 Various Artists - Cafe Mambo: Sunset to After Dark Live
Join us at Cafe Mambo on Monday 28th August for the Sunset to After Dark live album launch with long term Cafe Mambo resident Pete Gooding and album compiler Sean Brosnan. The event will be streamed across Cafe Mambo's social networks with a reach of over 600,000 followers, from 6-10pm.
Ibiza's Café Mambo needs little introduction, having served up thousands of sunsets to the great and good of Ibiza, after it first opened it's doors in 1994. Once again they provide an expected crafted collection to take you from those unforgettable sunsets to the after dark hours of the famous island pre-parties.
The iconic Ibiza sunset is Café Mambo. On the first mix you will find Bonobo and Zero 7 nestled among the new and legendary Balearic producers such as Prins Emanuel, Bullion and Seahawks. It provides a sun drenched mix from scorching sunshine to the last sliver of sun dropping over the horizon.
The second mix is designed to take you into the night. As you watch the sun disappear let the sounds of Guy Gerber, Moby and Dusky power up to the long Ibiza night ahead.
Café Mambo has seen and been host to just about every Dj in the business, having been a central force in Ibiza night (and day) life for over twenty years. Starting as a sunset hang out it soon became a venue perfect for the island clubs pre-parties and has developed an iconic status worldwide. If there is one Ibiza essential summer soundtrack required this summer, this is it.
LIVE ALBUM LAUNCH:
28th Aug – Cafe Mambo: Sunset to After Dark Live Album Launch at Cafe Mambo (18:00 – 22:00)
FOLLOW CAFE MAMBO:
Facebook: https://www.facebook.com/mamboibiza
Twitter: https://twitter.com/Mamboibiza
Instagram: http://instagram.com/mamboibiza
YouTube: https://www.youtube.com/user/CafeMamboLive
Spotify: https://open.spotify.com/user/mamboibiza
CAFE MAMBO – SUNSET TO AFTER DARK
RELEASE DATE: 1st September
LABEL: Needwant
PRICE: £8.99
More info: cafemamboibiza.com