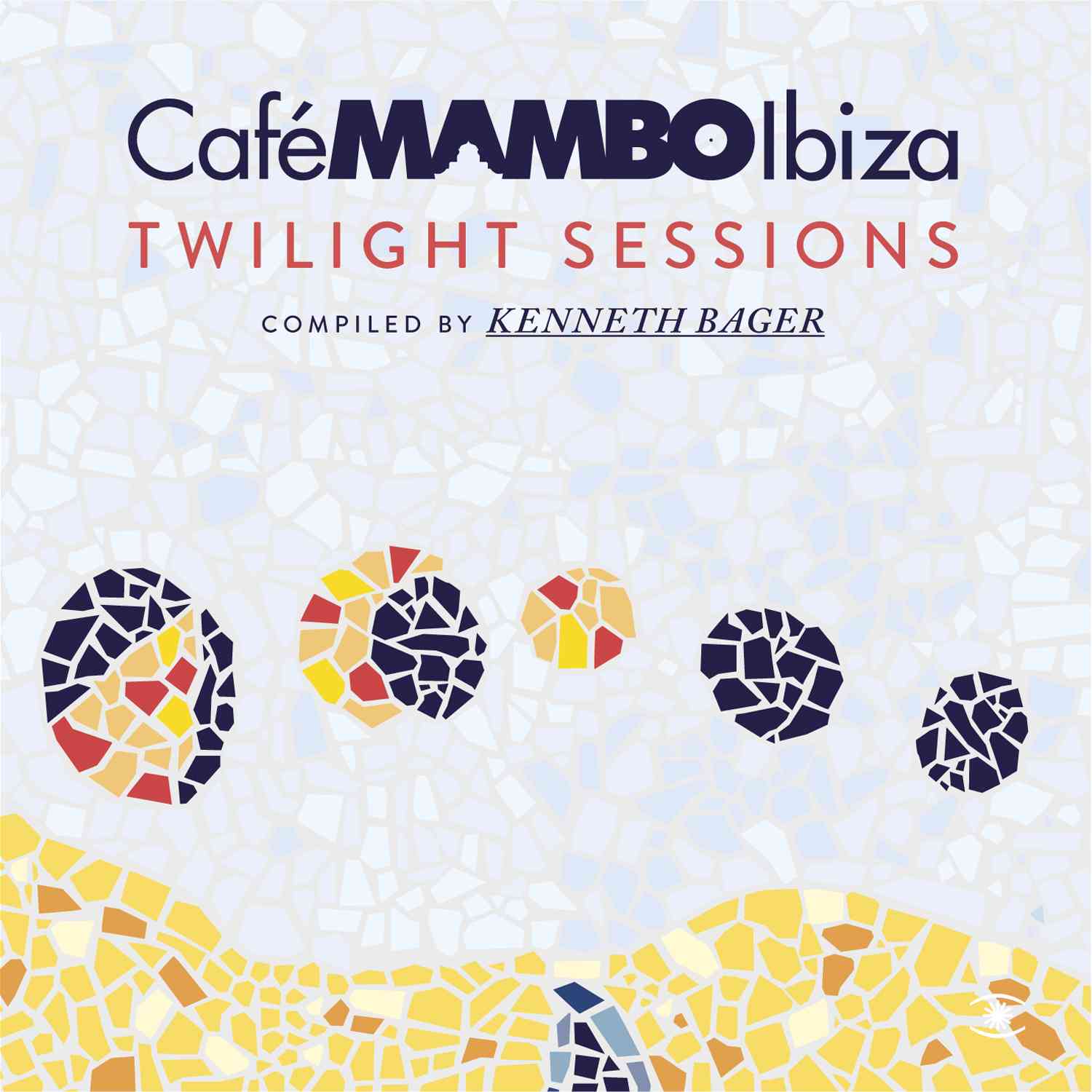 Café MAMBO Twilight Sessions
Featuring tracks by Storm Queen, Francesco Rossi, Bryan Ferry, Kolsch, Agoria, Joris Voorn, Todd Terje, Lone, Jon Cutler, M1 and more.
Music For Dreams is releasing the second in a trilogy of Café Mambo compilations on Monday 16th December 2013 on download and stream.
Café Mambo – Twilight Sessions is a 14-track album featuring the sounds that soundtracked the world famous sunset as celebrated on the terraces of the legendary Ibiza venue this Autumn. This new compilation album is compiled by the esteemed Balearic, ambient and techno DJ/producer, Kenneth Bager, who is also head honcho of the Music For Dreams label. Kenneth is also the promoter of the Apple Flower Festival in his native Denmark as well as the internationally renowned Coma Club, which celebrated its 25th Anniversary in November with a lavish party in Copenhagen.
In 2013, Kenneth Bager exported his stylish playlist from Copenhagen to Ibiza for a series of weekly Sunday Music For Dreams parties at Cafe Mambo which featured special guest DJs and chefs and was heralded for bringing a proper chill out back to Ibiza in 2013.

Café Mambo – Twilight Sessions features an eclectic selection of revered names from the likes of house music producers, Francesco Rossi, Kolsch, Agoria, Monika Kruze, Lone, Joris Voorn and Todd Terje remixing Bryan Ferry's 'Don't Stop The Dance'. The album also features remixes of house classics, M1 'Feel The Drums' and Jon Cutler's 'It's Yours'. The album also features an exclusive The Kenneth Bager Experience Remix of Storm Queen's No. 1 single 'Look Right Through', which is undoubtedly one of the biggest dance tracks of the year.
For 19 years, Café Mambo has been hailed as the place to party on the sunset strip in Sant Antoni, Ibiza. With an unrivalled reputation built via great guest DJs and the world famous sunset, the outdoor area hosts around 15,000 passers-by. Some of the star names who have regularly graced the decks at this legendary venue include Pete Tong, Swedish House Mafia, Carl Cox, Solomun, Bob Sinclar, Miss Kittin, Ame, H.O.S.H and many more.
Cafe Mambo – Twilight Sessions is released by Music For Dreams on download and stream on Monday 16th December 2013.
http://www.kennethbager.dk