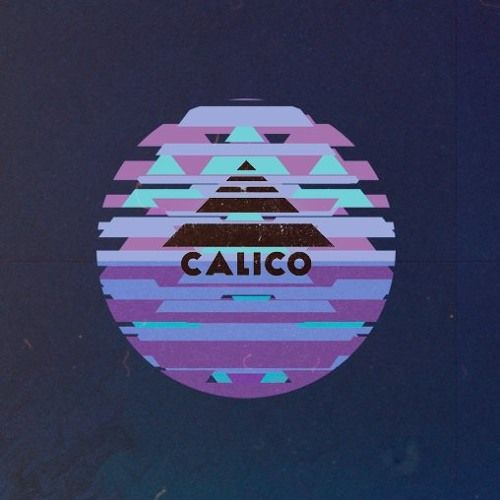 Calico - Calico EP
Combining live instruments with a backbone of electronic wandering, Brighton based five-piece Calico bring elements of jazz, electronica, folk, rock and classical, all filtered through the brain of an insane robotic overlord to their unique and invigorating soundscapes,
Band members Chris Martyr (keyboards and samples), Dan Nixon (guitar), Lewis Husband (trumpet), Vlad Matveikov (bass) and Graham Burgess (drums) draw on their eclectic musical backgrounds to produce a unified ensemble of euphonic melodies, sophisticated rhythms and uplifting crescendos.
Calico have honed their craft live supporting the highly acclaimed Hidden Orchestra, as well as fellow Brighton acts Written In Waters, The Physics House Band, Ojo de Gringa and Luo. Original founding members Chris Martyr and Dan Nixon's continued collaboration is said to be built on Star Wars and South Park quotes, whilst the return of former drummer, Graham, brought a science brain (and some mean drum chops) to the band, having serendipitously returned to England from a year of studying astrophysics abroad when the band were about to get the debut EP together.
The self-titled debut EP is an exceptional piece of work from the alluringly unwinding opening track 'Euphorism', the off kilter tropical expressiveness of 'Fold A Winning Hand', the engrossing electronic soundscapes of 'Rogue' and finally a satisfying second version of 'Euphorism' featuring Beth Cannon with a sweet vocal to bring everything full circle like a reflection back of itself, somehow evolved.
The EP exhibits the band's staggering vision, ambition and musicianship with their combined inventiveness and passion across keys and samples, brass and warped guitar sounds creating something that is tantalizingly refreshing. It is something to be treasured and to find something new in when explored regularly. It is set to be released digitally, on CD and Vinyl on Brighton's independent label Small Pond Recordings on October 19th and the band have an upcoming UK tour in September and EU tour in October with label mates Luo and The Alarmist respectively.
Upcoming Shows:
18th Brighton – Green Door Store
19th Bristol – Stag & Hounds
20th Cardiff – GWDIHW
21st Leicester – Firebug
22 York – The Basement
23 Glasgow – BarBloc
24 Leeds – Belgrave
26 London – The Islington
Tracklisting:
1. Euphorism
2. Folding A Winning Hand
3. Rogue
4. Euphorism (ft. Beth Cannon)