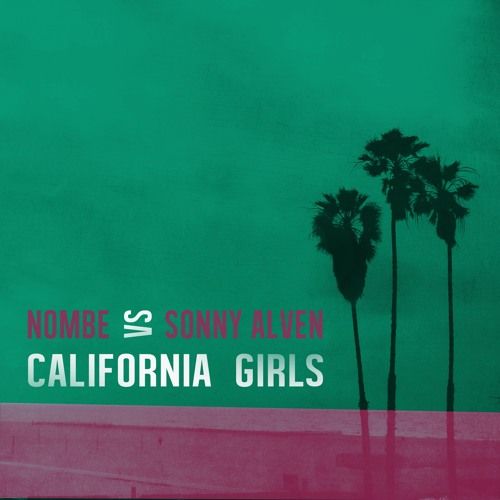 NoMBe VS Sonny Alven - California Girls
Fresh new talent Sonny Alven is releasing his latest single 'California Girls' on the 16th September via Universal in Europe, and independently in other territories.
A rework of the original from NoMBe, 'California Girls' features soft, slightly sped- up male vocals over an acoustic guitar line and melodic piano chords. Underpinned by a light bassline, the single is relaxed but catchy. Despite the mellow tempo, the lyrics tell a tale of a Californian dream gone wrong. Sonny's production reflects this, representing a more mature, darker side of this particular genre.
'California Girls' follows the success of a slew of well-received remixes and original productions from Sonny, including a high-profile rework of 'Hurt So Good' by Astrid S, which has already amassed 800k streams across Spotify, Soundcloud and Youtube in the month since it was released. Meanwhile, original single 'Our Youth' has now had over 24 million streams on Spotify, taking Sonny to a total of over 40 million Spotify streams in total since his debut original release, 'Where Do We Go' feat. Cayo was released last year.
NoMBe aka Noah McBeth's electronica infused soul has won him a large following – the original version of 'California Girls' has amassed over 7 million streams on Spotify, but the Sonny Alven rework looks set to take this to the next level.
'California Girls' marks the start of a busy production period for Sonny Alven after a full summer of touring. A truly multi-talented artist, Sonny Alven is just at the beginning of his journey.
About Sonny Alven
Sonny's breakthrough original "Our Youth" ft Emmi was a huge hit in Norway, and secured him status both as UMG Nordic Priority Act and Spotify Spotlight Artist for 2016, plus 4 successive weeks at #2 in the official radio charts. Sonny's productions also caught the attention of high profile artists such as Alesso, Tove Lo and Astrid S, who all personally assigned Sonny to remix their music, not to mention fellow Norwegian Kygo who brought Sonny on Board for his European tour this April, 19 shows in all major European cities and culminating in 2 sold out shows at the iconic Brixton Academy.
Sonny's European success hasn't gone unnoticed on the other side of the pond; Sonny was recently invited to play at the Splash House festival in Palm Springs and a few other key shows in the US, including supporting Matt Zo in Washington and Jerry Folk in San Diego, whilst he will also be playing the Voodoo Festival in New Orleans this autumn. A skilled DJ, Sonny also enjoys playing with live artists to take his shows to the next level. Having studied electronic music at university, he brings solid technical skills as a producer and a DJ.
For more information on Sonny Alven, please visit:
http://www.sonnyalven.com
https://www.facebook.com/SonnyAlven/
https://twitter.com/SonnyAlven
https://soundcloud.com/sonnyalven