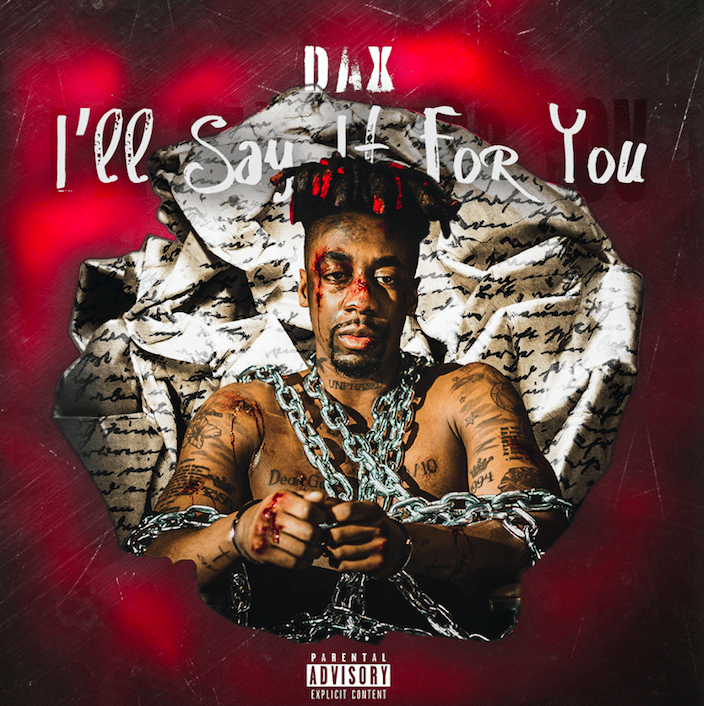 Canadian Rapper Dax releases anticipated EP I'll Say It For You
After a string of single releases, including 'Dear God' at the end of 2019, Candian artist Dax now releases his anticipated EP project, I'll Say It For You, out today via BMG UK.

"I'll Say It For You"

https://www.youtube.com/watch?v=TdtqW5LzVGE&feature=youtu.be">https://www.youtube.com/watch?v=TdtqW5LzVGE&feature=youtu.be</a>

, is a seven song, three chapter journey touching on LIFE, FAITH & LOVE that Dax recorded in just three days during his holiday break.

Dax ended last year with a bang that included headlining two national tours – one in the U.S. and one in his native Canada, and now rap's newest heavyweight is set up to make 2020 his best year yet.

To date, Dax has dropped two visuals from his highly anticipated EP, the first of which, "Dear God", has garnered over sixteen million views since its October debut. His recent follow-up video, "Book of Revelations", currently sits at over two million views.

Reading through the thousands of comments throughout his YouTube channel, it is easy to see what it is about Dax that draws his listeners in – relatability. Although there is the odd ode to rap's penchant for self-satisfaction within Dax's discography, the lion share of his music was written for the underdog – the self-doubters, the seekers, the disenfranchised, with whom Dax clearly empathizes. It is this quality that personalizes Dax to his fan-base and draws in an ever-growing number of converts.

I'll Say It For You is out now.