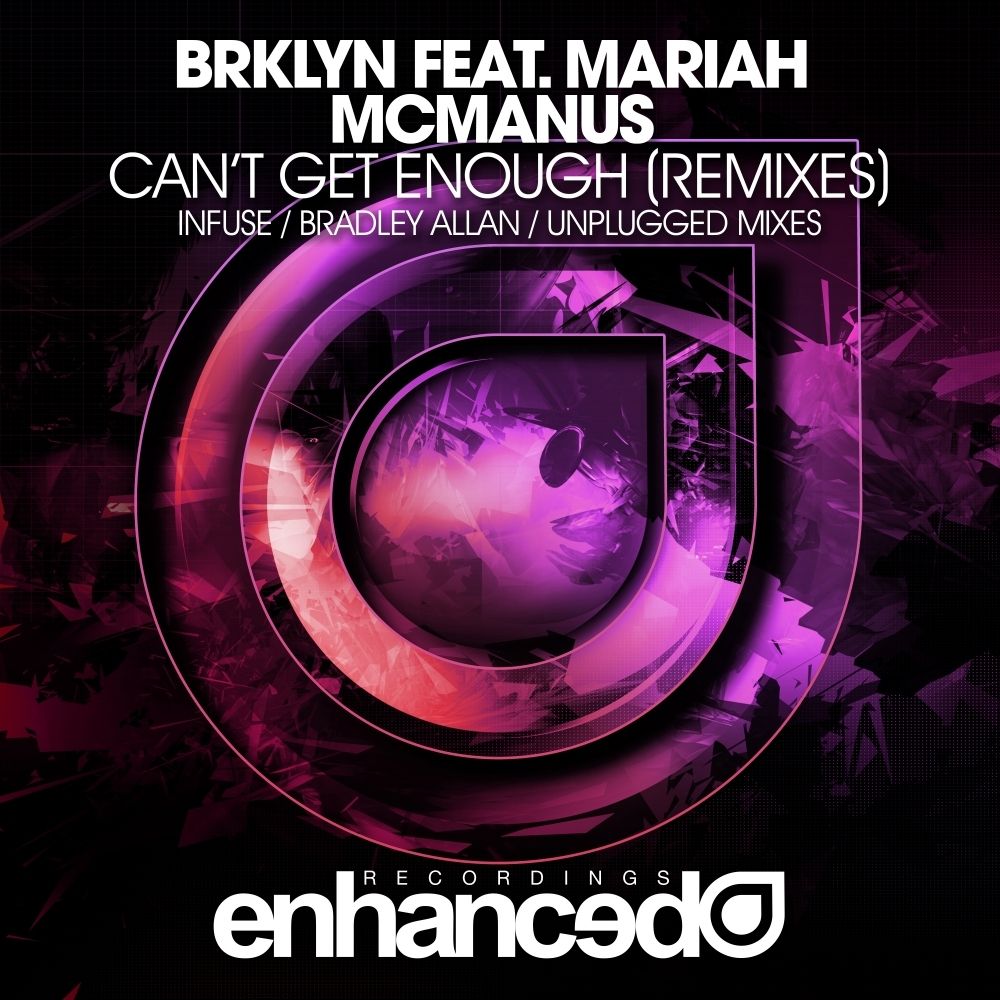 BRKLYN feat. Mariah McManus - Can't Get Enough (Remixes)
BRKLYN & Mariah McManus' 'Can't Get Enough' saw the US-duo launched further into the limelight with a widely-well received dose of their expertly crafted Progressive House sound – with the Original still seeing extensive DJ support and international radio airplay, the results of the far-reaching WAVO Remix Competition have come in…
Opening up their heartfelt record to the masses, BRKLYN & Mariah McManus' Original saw remix attempts covering all corners imaginable; from Dubstep to Hardcore, Electro to Trance, all bases were covered. Sifting through the submissions BRKLYN selected two favourites; Infuse & Bradley Allan, to be released through Enhanced, and here there are.
Infuse took BRKLYN & Mariah McManus' Original and beefed up it's emotive appeal with swelling atmospherics, sun-kissed synth leads and deftly placed guitar plucks throughout. Transforming 'Can't Get Enough' into a whole new, festival ready beast Infuse's rendition reworks Mariah McManus' vocals into a powerful new Progressive House version.
Bradley Allan's experimental, chopped up remix totally switches up 'Can't Get Enough' into a playful, building and emotive journey, filled with rippling chords, cavernous basslines and feel-good energy.
Tying off the release, BRKLYN teamed up once again with Mariah McManus' on a mind-blowing 'Unplugged' version stripping back 'Can't Get Enough' to its very core and extracting every last ounce from those heartfelt lyrics to culminate into a beautifully apt ending to a wide-reaching remix release.
'Can't Get Enough' returns but not as you'd expect, these are the Remixes.