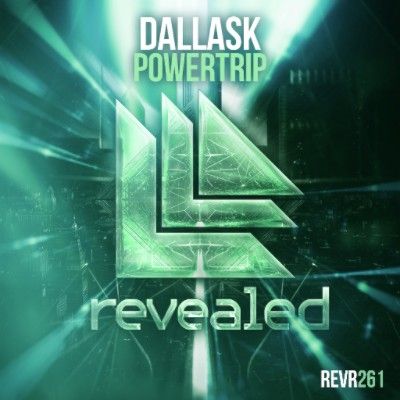 DallasK - Powertrip
After leaving his mark on the scene with dancefloor devastating tracks including 'Retrograde' and 'Burn' alongside KSHMR, DallasK makes his highly anticipated return onto the Revealed Recordings imprint with the huge new track 'Powertrip'.

Ever since its premiere on Hardwell's 250th episode of Hardwell On Air, the excitement for 'Powertrip' has reached stratospheric levels. Taking his admired dancefloor-ready sound to new avenues, 'Powertrip' is a perfect addition to the powerhouse Revealed imprint, effortlessly working together chopped up vocals with an onslaught of electrifying melodic synth action. Adding to the furious nature of the track, DallasK underlays hard hitting percussion flavours, adding punch to the mix and priming it for the peak time.

Honing his craft over several years, DallasK proves with each release that his ability to construct unforgettable club material continues to reach new heights. Make sure to grab your copy, out now via Revealed Recordings!
For more information check socials:
www.facebook.com/revealedrecordings
www.soundcloud.com/revealed-recordings
www.youtube.com/user/Revealedrec