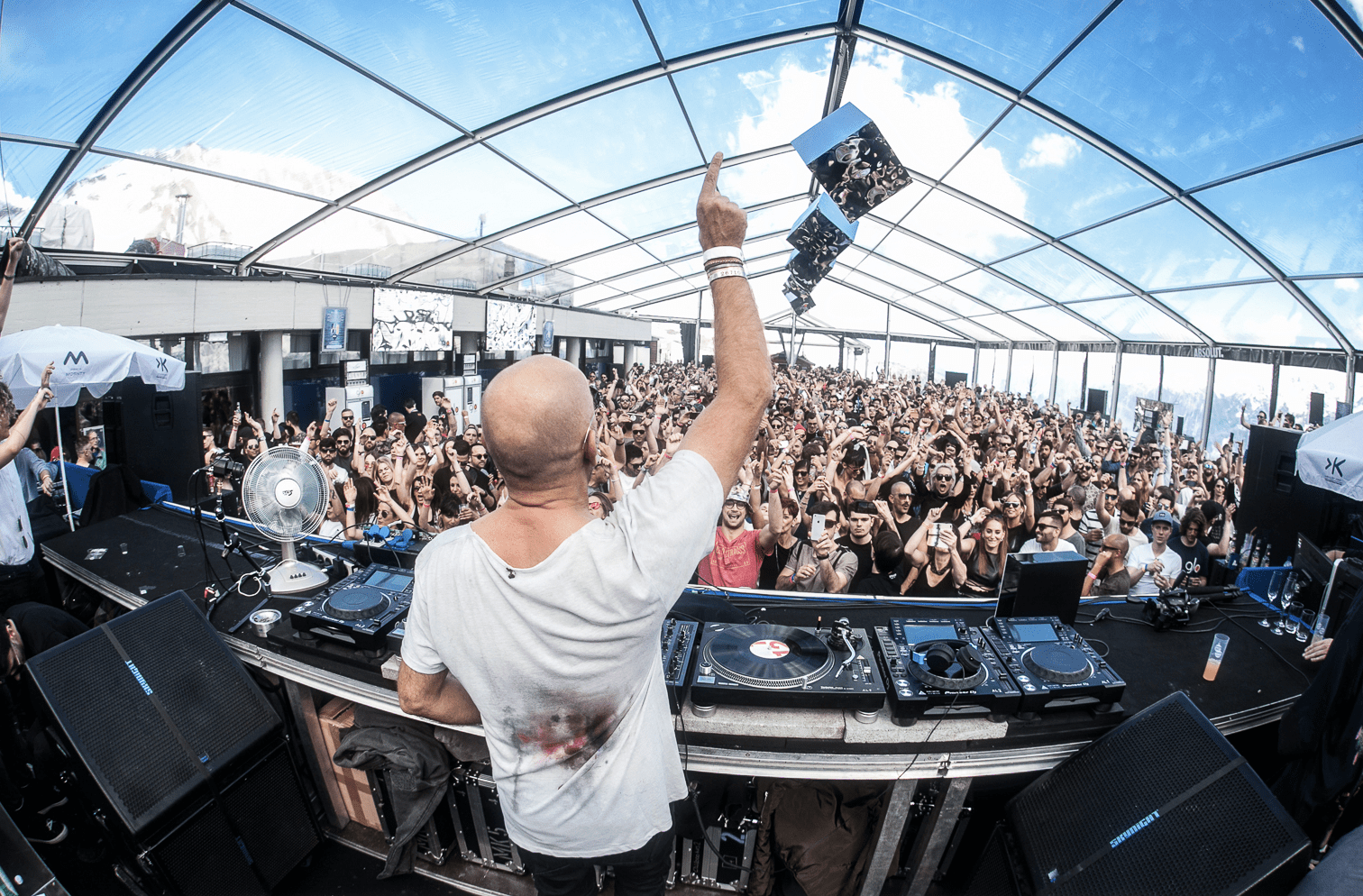 Caprices Festival Announces First Names for 2019
After a memorable 15th edition in 2018, the spellbinding Caprices Festival is back and better than ever from April 11th – 14th, 2019.
Winner of the DJ Awards 'Best International Festival 2018', the world's most beautiful and carefully curated underground house and techno festival takes place in Switzerland's stunning Crans-Montana resort, with one-off stages boasting panoramic views and next level audio-visual technology, restaurants, a wellness centre and a wealth of globally acclaimed performers including Apollonia, Jamie Jones, Len Faki, DVS1, Marcel Dettmann, Peggy Gou, Pan Pot, Raresh, Black Coffee, Bedouin, Ricardo Villalobos, Seth Troxler and Sven Väth, with further names and stages to be announced.
Caprices Festival is known for its world class MDRNTY stage setting up at the tip of the alps in the picturesque resort of Crans-Montana in Switzerland. It boasts a broad selection of high-end eateries ranging from mountain huts to award-winning restaurants, numerous exciting boutiques and shops, a wellness centre and a variety of other entertainments including more than 140km of ski pistes, a vast snowpark, an illuminated ice rink and eco-museum. It's a classy resort that offers a wealth of things to do by day and by night.
You only need to party at MDRNTY, one of the most talked about music venues in the world, to understand why Caprices is so special. The unique space is a one-off, greenhouse-like structure that sits 2,200m above sea level offering panoramic views of the crystalline skies and snow-capped mountain vista. Next to that is The MOON, located at the bottom of the Cry D'er Ski Lifts, and boasting out of this world technology and visual displays that add another sensory stimulating dimension to the soundtrack.
Tickets are sold for the entire festival as well as on a day by day basis, and things kick off on Thursday 11th April with a surprise soft opening at Cry D'er. Details of that will follow, while it can now be revealed that Friday at MDRNTY will feature minimal masters like Edward, Raresh, Ricardo Villalobos, Margaret Dygas, and MOON welcomes house and techno tastemakers and some of Ibiza 2018's biggest stars in Peggy Gou, Seth Troxler, Black Coffee and Jamie Jones.
Saturday at MDRNTY will be one for those who like their house deep and spiritual, with desert shaman Bedouin, Behrouz, Audiofly and Blond:Ish all lining up. Meanwhile, The MOON welcomes global techno heavyweights Pan-Pot, DVS1, Marcel Dettmann and Len Faki for a night of uncompromising brilliance.
Sunday, as ever, will see an iconic closing set from celebrated Cocoon ringmaster Sven Väth once more at MDRNTY, with Fabe and French house trio Apollonia also playing the final party.
Caprices is the ultimate winter paradise. A snowy idly that offers a truly memorable cultural as well as musical experience, plenty of mouthwatering gastronomies and apres-ski entertainment like no other in the world.
http://www.caprices.ch/
Phase One / Day-by-Day Line-up (A-Z)
Friday 12th April – MDRNTY
Edward
Margaret Dygas
Raresh
Ricardo Villalobos
Friday 12th April – MOON
Black Coffee
Giorgio Maulini
Jamie Jones
Peggy Gou
Seth Troxler
Saturday 13th April – MDRNTY
Audiofly
Bedouin
Behrouz
Blond:Ish
Saturday 13th April – MOON
DVS1
James Mc Hale
Len Faki
Marcel Dettmann
Pan-Pot
Sunday 14th April – MDRNTY
Apollonia
Fabe
Sven Väth