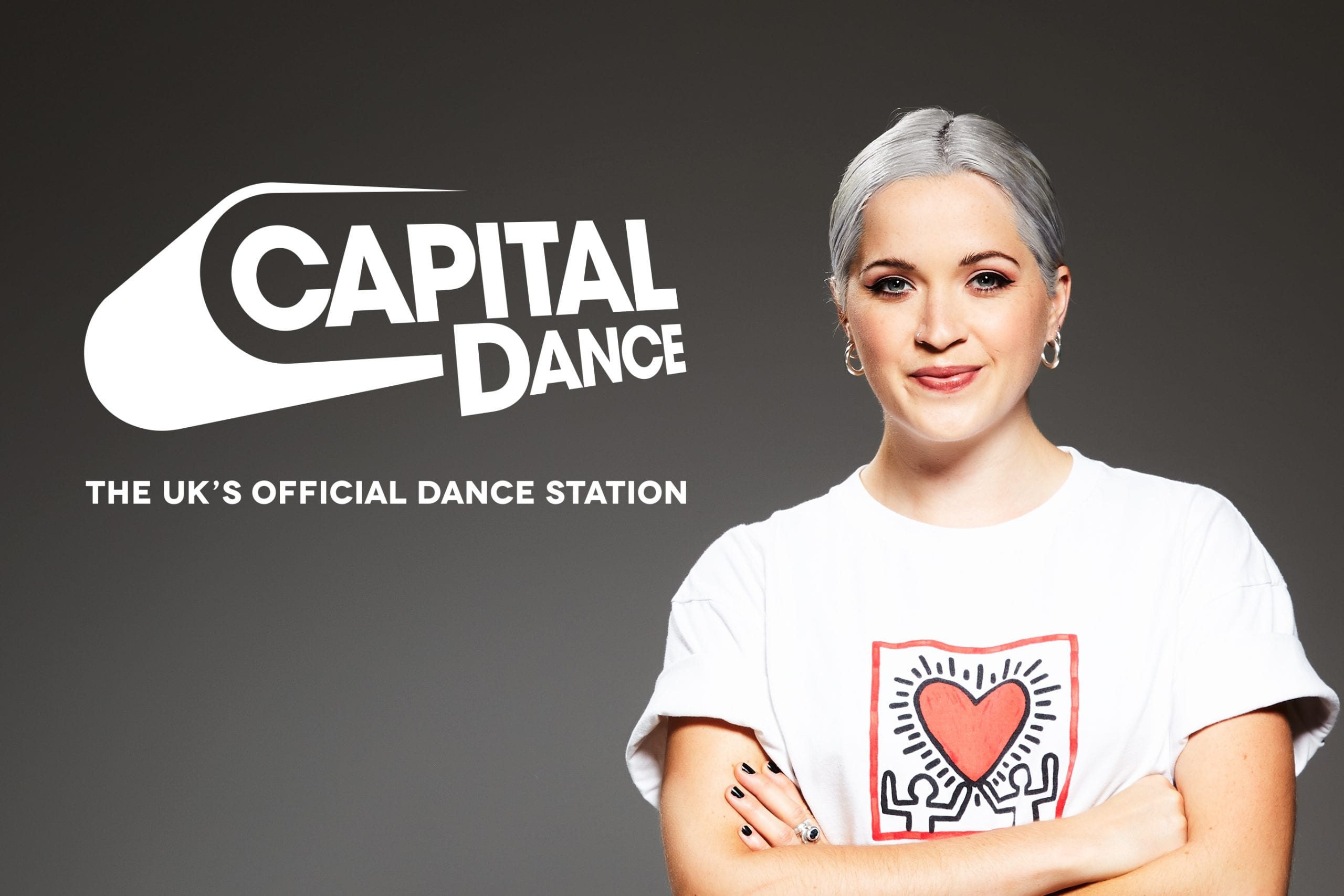 Captial Dance The UK's Official Dance Station
Brand-new national radio station Capital Dance – the new home of dance legend MistaJam – launched last night (Thursday 1st October) to a huge response from listeners around the world.
At 4pm yesterday, dance music fans tuned into a huge new energy and sound as Capital Dance went live for the very first time, with MistaJam playing the biggest dance anthems and club mixes.
MistaJam is back on Capital Dance today from 4pm before he takes the reins of the Capital network from 7pm, launching the all-new Capital Weekender show, going live in the mix across the UK on both Capital and Capital Dance.
Highlights from MistaJam's first ever show and the launch of Capital Dance as well as his chat on Capital Breakfast with Roman Kemp this morning are below for editorial use:
TRANSCRIPT – MISTAJAM'S FIRST LINK ON BRAND NEW STATION CAPITAL DANCE:
Broadcasting to the world for the very first time on Capital Dance, MistaJam opened his first show and kicked off the new station with 'Looking for Me' by Paul Woolford & Diplo feat. Kareen Lomax, telling listeners: "YESSS! Welcome to Capital Dance! My name is MistaJam, and yes, this is mad. Welcome to your brand-new favourite new radio station dedicated to some of the biggest and best dance tunes from around the world. I am with you for the next three hours until Coco Cole takes over at 7pm, and do you know what? I absolutely love the fact that we have been able to bring this to your speakers however I heard that you've been looking for me, so shall we start with this?"
VIDEO – FIRST LINK: Watch MistaJam's first link as Capital Dance went live for the very first time – here
LISTEN BACK: Listen back to MistaJam's first show on Capital Dance here
VIDEO – PROMO: Download Capital Dance launch promo video here or embed from here
LISTENER REACTION: Tweets from listeners during MistaJam's first show here as fans tuned in from around the UK and around the world
PRESS RELEASE: Capital Dance launch press release here
IMAGES: MistaJam & Coco Cole images here
TRANSCRIPT – MISTAJAM ON CAPITAL BREAKFAST WITH ROMAN KEMP TODAY (Friday 2nd October)
MistaJam reflects on his first show: "I loved it, genuinely. For a start I haven't been able to say anything for a while, so not only did it feel like "SURPRISE!" but also like "SURPRISE! I get to do my dream", to play music that I love. /And it seems that people are really, really loving what we're doing already from day 1. It means there's a new energy, there's a new vibe, being able to do that and bring it to people in 2020 is something that I'm really passionate about. It's great!"
MistaJam on what's in store on the all-new Capital Weekender on Friday & Saturday nights from 7pm: "It's all of those energetic, big party vibes that we oh so need in 2020. I've got you covered, every Friday & Saturday from 7 o'clock. The big dance bangers from the past, the present and the future. All of the energy, all of the mixing, all of the vibes. Now listen, I know there's no such thing as a club at this moment in time, however I invite everybody to turn on the radio, charge yourself £5.50 for a drink in their own bar, maybe even turn up the heating, charge yourself to leave your own coat in your own cupboard, bring that experience to your front rooms!"
HOW TO LISTEN: Capital Dance is available on DAB digital radio and on Global Player on your smart speaker ("play Capital Dance"), iOS or Android device and at capitaldance.co.uk
@capitaldance
CAPITAL DANCE SCHEDULE
24 hours non-stop dance on the UK's official dance station
The All-New Capital Dance Drive Show
MistaJam: Tuesday – Saturday, 4pm – 7pm
Rio Fredrika: Monday, 4pm – 7pm
The All-New Capital Dance Evening Show
Coco Cole: Monday – Thursday, 7pm – 10pm
The All-New Capital Weekender with MistaJam
MistaJam: Friday & Saturday, 7pm – 10pm, on Capital and Capital Dance
The Capital Weekender with Ministry of Sound
Coco Cole: Friday & Saturday, 10pm – 1:30am, on Capital and Capital Dance
Rio Fredrika: Saturday & Sunday, 1:30am – 5am, on Capital and Capital Dance