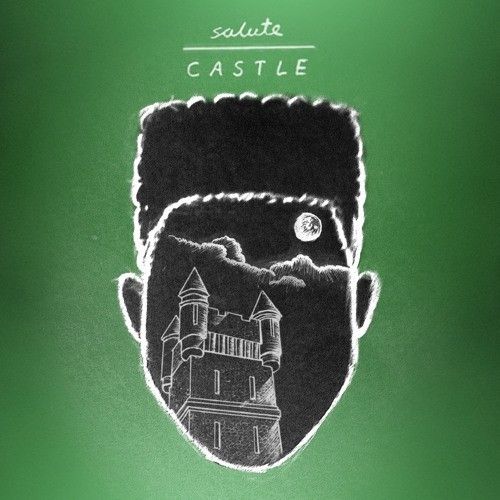 salute - Castles (Magic)
Introducing: salute; A breakthrough artist breathing fresh life into the UK's underground scene. Having already garnered support from tastemakers around the industry, salute has backing from established artists including Fono who has taken to playing his records in his own recent sets, including a back to back set with Target on 1Xtra.

Dropping his debut track 'Castle (Magic)' on 37 Adventures, Brighton based salute has drawn from a plethora of influences to produce stand out first single made up of warm, atmospheric and often genre blurring beats that sit beneath light, yet soulfully melancholic vocals.

salute is an artist that genuinely brings a world of experience to his craft. Being born in Vienna before recently moving to the UK, a classical tone can often be heard in his production, paired comfortably alongside deeper and decidedly more underground beats.

Title track 'Castle (Magic)' opens the release with familiar sounding grime synths before breaking into something much deeper. With the intoxicatingly hypnotic vocal siting effortlessly on top of the track's rolling beat, 'Castle (Magic)' takes the listener on a journey through hard upfront basslines and at times ethereal synths – The whole while showcasing salute's extraordinary production capabilities. Already receiving radio support on Karma Kid's Radio One show, 'Castles' is already becoming one of the year's defining releases.

Opening with a rolling synth loop before a slow orchestral crescendo, 'VXV (Way You Do)' carries all the trademarks of salute's instantly recognisable production style. The punchy bassline kicks in and takes the listener by surprise as the sharp 'Way You Do' vocal cuts through and the track rolls from atmospheric build up to a deep underground roller. This genre-blurring track elevates the release to a higher level and has cross-market appeal for grime heads, bass chasers, and ambient aficionados alike.

At only 19 years old salute is already proving himself as an artist to take note of and is fast becoming a stand out act leading, the next generation of the underground's up and coming producers.