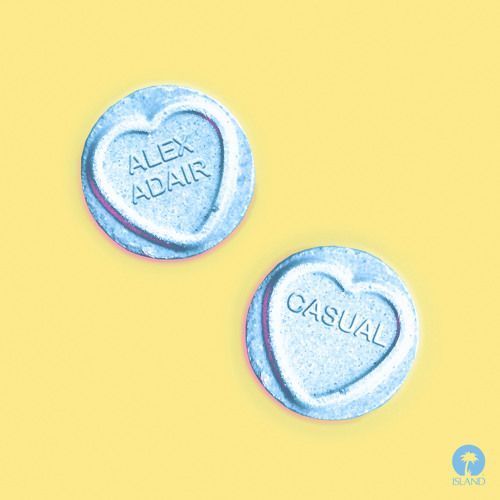 Alex Adair - Casual
When Alex Adair unassumingly released his Marvin Gaye sampling single Make Me Feel Better, no one, least of all him, could have expected it to have quite such an instant reaction. Notching up A-list support on BBC Radio 1's daytime playlist, hitting the UK official Top 15 singles chart and clocking up millions upon millions of streams and downloads, it was undoubtedly a milestone moment for the young producer.
Taking it in his stride, Alex went on to remix the likes of Ed Sheeran and Jessie Ware, drop another streaming hit in the form of Heaven on Black Butter and casually take the world by storm, one DJ set at a time; from London, to Ibiza, Chile to Tokyo and beyond, Alex Adair has played every continent on Earth in the last 12 months. Well, every continent except Antarctica. Gotta save some life goals for later, right?
Now, it's all about his new single and the fall out of its steamy, albeit potentially unexpected friends-with-benefits undertones. In the words of Alex himself:
"The premise behind Casual is being in a physical relationship with someone and nothing more. Then when things start to progress and become more serious, you just want to go back to how it was before; 'Let's keep it casual'." – ALEX ADAIR
One listen to Casual and you're instantly hooked. Just like Alex Adair's previous earworms, this is classy crossover dance music that's perfect for your workout playlist and backtracking the afterparty to your next Tinder date. On second thoughts, maybe keep it casual…
Alex Adair Casual is out now via Island Records.
BUY LINK:
https://AlexAdair.lnk.to/CasualPR
SOCIAL MEDIA:
https://soundcloud.com/alexadair
https://www.facebook.com/AlexAdairOfficial
https://twitter.com/AlexAdairMusic
https://www.instagram.com/alexadairmusic/