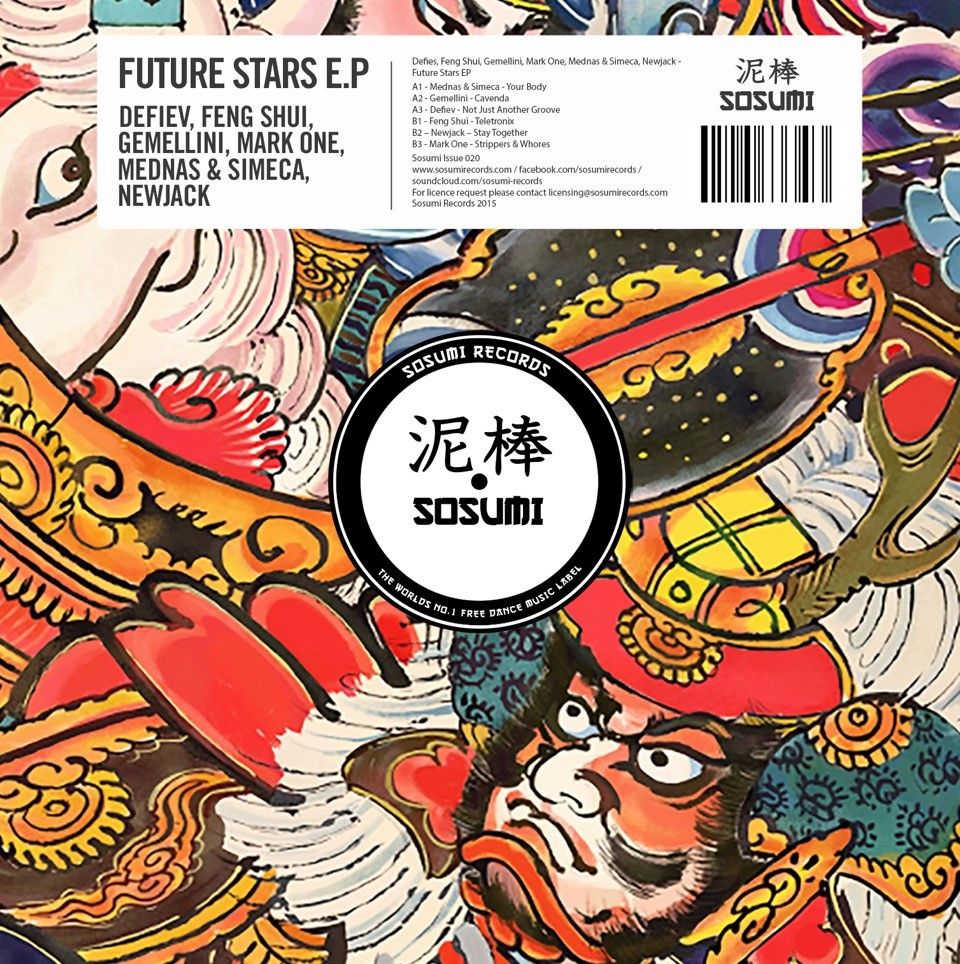 Gemellini - Cavenda
Sydney-born twins Gemellini today release their globally anticipated original single, 'Cavenda'. Hand picked by Sosumi Records' head honcho Kryder for his 'Future Stars' EP, this relentless cut is now available for free download via Sosumi Records' SoundCloud.

Premiered by Kryder himself on his BBC Radio 1 Essential Mix, 'Cavenda' carries the listener across its soundscape with subtle melody and chopped vocals complimenting the rolling and hypnotic bass line. The duo demonstrate their effortless production as the percussive rides perfectly complement and maintain the high energy of the track, the apeggiator and staccato percussion fleshing out the breakdown until a bold crescendo culminates in a custom-built drop. Serving as the second track on Sosumi's brand new 'Future Stars' EP, Gemellini feature among other up-and-coming talents such as Defiev, Feng Shui, Mark One, Mednas & Simeca and New Jack.

Fresh off the back of their debut show at Pacha Sydney, Gemellini are set to captivate audiences the world over with the pumping and sophisticated groove of their new track. With a stash of unreleased tracks that will be unveiled over the forthcoming months, the duo have set the bar sky high with 'Cavenda'. Exploring new depths with their raw electronic production style, which has already caught the attention of major names such as Kryder & New_ID, the Australian twins are on course to bring their unique aural dynamic to global dance circuits in an unprecedented way.