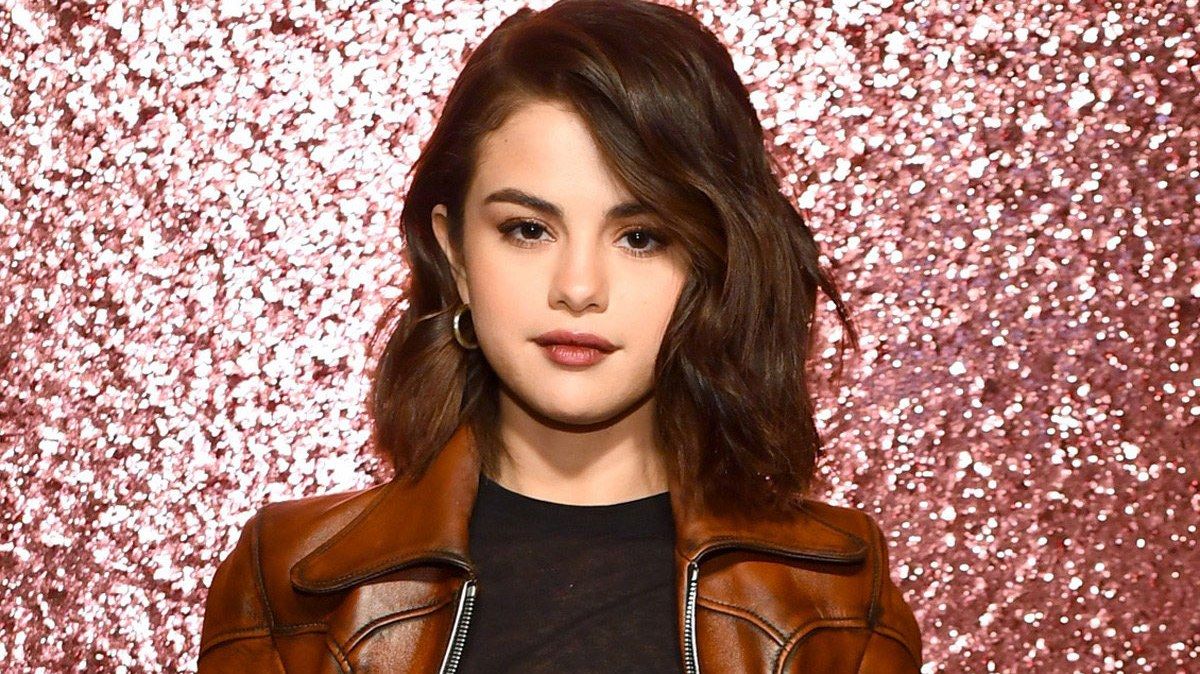 Celebrity Musicians Reveal their Favorite Sneakers: Selena Gomez, Khalid, and Others
It is no secret that celebrities love their sneakers and that list of celebs doesn't just include sports stars either. Actors, musicians, artists, models, and even the Duchess of Sussex can't seem to get enough of these shoes! Like Selena Gomez, Jaden Smith, Justin Bieberand other top musicians in the business reveal their favorite sneakers, fashion trends become easier to follow and predict for the coming months, or maybe even years.
Selena Gomez (PUMA Cali)
One could say that Selena Gomez'spreference for the PUMA Calicould be highly influenced by the fact that she is sponsored by PUMA, and they probably wouldn't be wrong either! Even then, PUMA sneakers are the only sneakers she is wearing at the moment and the Caliseems to be her particular favorite.
If the Calirange reminds you quite a bit about the modern trend of chunky sneakers set into motion originally by the Balenciaga sneakers, you have a good sense and knowledge of shoes! Although PUMA does claim that their Calicollection is more of a rehashed 80's sneaker, we can see the influence of the Triple Srange of Balenciaga sneakers quite evidently. Nonetheless, they are a good choice if you like retro sneakers with a modern twist and, of course, if you are a diehard fan of Selena!
Jaden Smith (New Balance 1700 + Louis Viton Runners)
Well, it's hard to put Jaden Smith into any mold since he doesn't really have one with his music, lifestyle or even fashion for that matter. The New Balance 1700 that you know was actually not what Jadens ported last year during his film's premiere, but it was a customized version of the sneaker from New Balance, which had the sole of a Louis Viton runner. Most of us are probably not going to be able to get one of those, and that's probably for the better since most of us wouldn't be able to pull off such over-the-top fashion either!
Khalid (All-White Balenciaga Triple S)
Khalid wore one of the original all-white Triple S Balenciaga sneakers at the 2018 American Music Awards and displayed his ability to pull off bold fashion with perfection by complementing the bright white sneakers with a beautiful all-pink attire, layered on top of a white tee to match the sneakers graciously.
Rita Ora (Black Balenciaga Triple S)
On the other hand, Rita Orawas spotted at the Los Angeles International Airport (LAX) early last year, showing off an all-black monoch romatic look, which was donned on purpose to highlight her brand Roara Republic's crewneck sweatshirt. However, the chunky black Triple S Balenciaga sneakers which she wore actually got more attention and ended up stealing the show. She herself gushed a lot about the shoes to the media as well.
SSENSE has the premium black Balenciaga sneakers that Rita was wearing, as well as the entire luxury collection of the Triple Srange from Balenciagaon their website for both men and women, so if you liked Khalid's bright whites more than Rita Ora's black sneakers, they have those on there too. Just know that SSENSE exclusively sells top of the line, original products from the best luxury fashion houses in the world, so you will get the guarantee of authenticity and quality, but it's not the place for those on the hunt for affordable fashion.
Most of us who stay updated with their fashion trends know that the Triple Srange of Balenciaga was initially considered ugly due to their bold mix of colors and chunky design, but soon afterward, the Triple S became the highest selling and most in-trend sneakers in the luxury designer shoe category. Ever since that time, the Triple Srange has inspired almost every luxury, as well as regular brand to launch a similar range of their own, with subtle variations.
Justin Bieber (Fear of God 1987 Basketball "All-Star")
The Canadian superstar is famous in the music industry for his huge sneaker collection and the Fear of God 1987 Basketball "All-Star"is one of his favorites for sure. If you want a pair of these limited-edition shoes, it would have to be one of the thirty ever made and Justinis not likely to give up his own! The Air Jordan 1 Midis the next best thing you can get if you like the Fear of God 1987 Basketball "All-Star," but at roughly one-hundred bucks, the mass-produced pairs are just not the same for obvious reasons.
Trends keep changing in fashion, so it wouldn't be unlikely that in a year's time, some of these celebs will have moved on to newer sneakers, but for now, these are what our favorite artists are in love with, and you just can't go wrong with them.