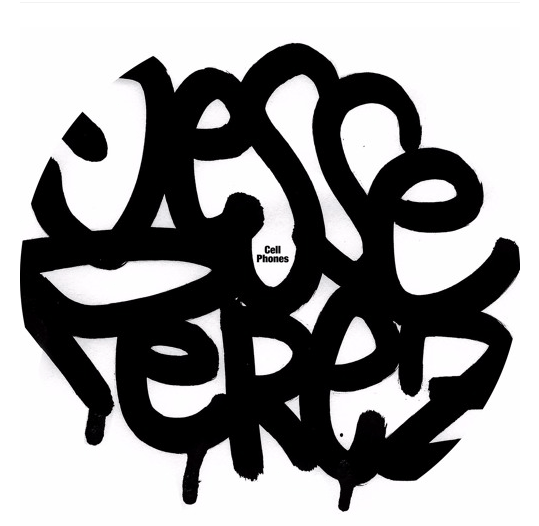 Jesse Perez feat Egyptian Lover - Cell Phones
The boss man of Mr. Nice Guy Records, Jesse Perez has joined forces with Ellen Allien's BPitch Control to release a sassy EP, packed with that bump n' grind flavour we love so much. Cell Phones will be available via Beatport on May 16th, and on all other digital platforms, along with a vinyl release on May 27th.
Featuring four sizzling originals – "Cell Phone", "Double Is Good Triple Is Better", "Twerk Machine" and "The One Two Checka", the EP confirms why Jesse Perez remains the poster boy for Miami's distinct, street sound. Earlier this month, the EP's self-titled track "Cell Phone" featuring vocals by Egyptian Lover premiered on Mixmag, instantly winning over listeners with its percussion-based, disco groove.

"Cell Phone" – is a perfect blend of modern old school with booty-poppin' House. Percussion dominates this track, while the bouncy baseline makes it impossible to stand still. The message of this track can be heard loud and clear, as vocals from American rap star Egyptian Lover chime out "Put your phones away, let's have some fun today." This record is about letting loose on the dance floor and allowing the music to do the talking.
"Double Is Good Triple Is Better" – another record that will have you bumpin' n' grindin' out on the dance floor. Sampling vocals from the notorious old funk track "Double Dutch Bus", this track puts a new spin on a nostalgic sound. House music lovers will be pouring onto the dance floors the minute this one reaches their ears.
"Twerk Machine" – just as its name suggests, this record requires some serious booty poppin'. Utilizing old school breakbeats and an electro-infused sound, this record blends elements of Hip-Hop, Drum n' Bass and House into one hell of a groovy track!

"The One Two Checka" – embodies a classic Housey Hip-Hop sound that feels both retro and authentic. The interspersed vocals and quick breakbeats make this one reminiscent of the Golden Age of 90's Hip Hop and will have dance floors shuffling with delight.