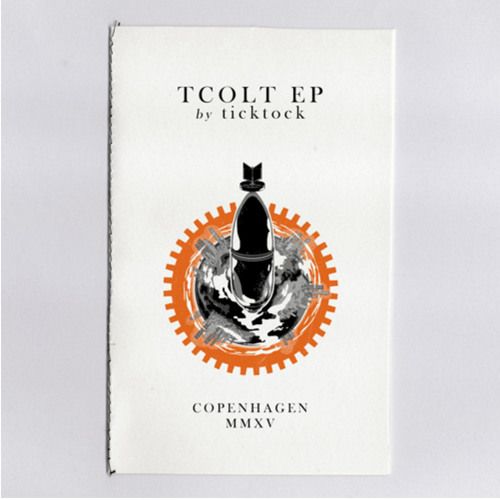 ticktock - Would You Look At God Go! (Bunki Edit)
Zieler's brand of austere electronica takes as many of its cues from sci-fi (from Blade Runner to Iain M. Banks' Culture series) as it does from pop producers from Timbaland to Grimes. Fault combines grainy samples with polished production – "nature and tech growing together," as Zieler would have it.
Minimal beatsmith and member of the Squareglass collective Bunki offers a mesmerising take on ticktock's track: 'Would You Look at God Go! Transforming the track into a distinct cut of swelling noise that eventually bursts into a choral assembly of insane synth-work.
So 'optinoptoutoptnot' opens the EP on an unexpectedly low-key fashion, with the startling order "Punch it in my thigh, carry me to sea," and 'Stripped of Reuptake Inhibitions' marries a joyful almost calypso-like melody to politically charged lyrics. Meanwhile, lead single 'Pastel Clouds' turns the futuristic R&B sounds of FKA Twigs on its head, its hypnotic stop-start structure only emphasising the dark turns its lyric takes ("I love you waking me, breaking my skin…").
But as ticktock would have it, there's hope to be found within Fault Lines five songs. While not lyrically a concept album, Zieler has a very specific vision of the sonic universe in which the EP is set: "Where the last EP was all Ridley Walker, everything-has-fallen stuff, Fault Lines is a future that succeeded," he explains of his motivations. "Machines think, minds are expanding – and at the same time, it's all green and lush and in harmony with nature. It's techno-optimistic sci-fi, really. Hopeful and longing fantasy."
Tracklist: optinoptoutoptnot / Off the Map / Pastel Clouds / Stripped of Reuptake Inhibitions / Everything Free and Perfect Forever.