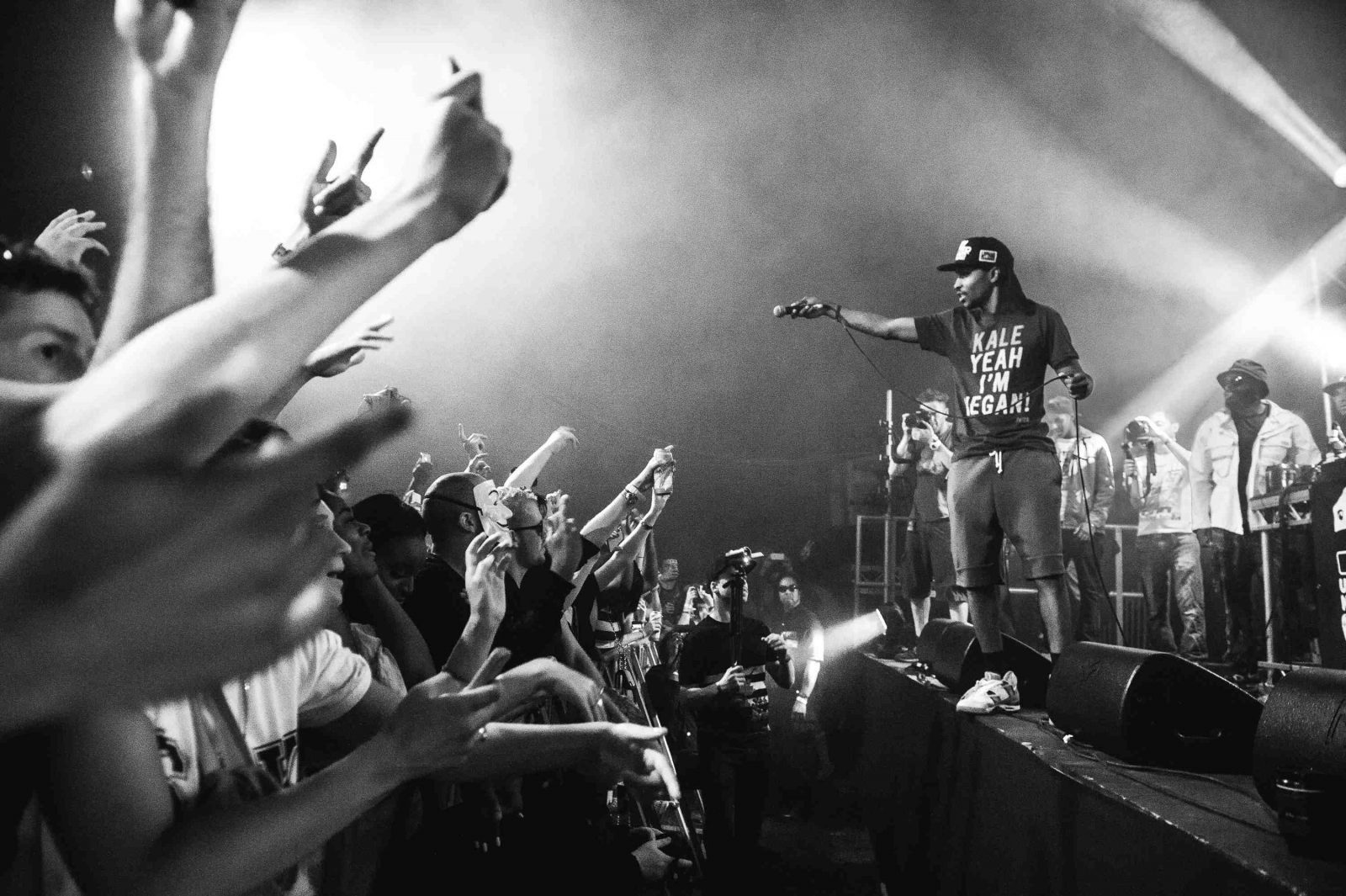 Ceremony Festival lineup announced
Returning to Finsbury Park for a second year on Saturday 12th September, Found Presents: Ceremony Festival 2015, completes a string of five festivals taking place across London this summer from Found Series. Celebrating 360° of electronic music past, present and future, Ceremony will bring leading figures in club culture from across the globe to close the summer festival season, with sets from The Martinez Brothers, DJ Sneak, Todd Terry, Lee Foss, Mike Skinner, Todd Edwards, Santé, Sydney Charles, Josh Butler, Matt Jam Lamont, MK, Plastician, Artwork and an exclusive classic 90s set from Armand Van Helden.

Headlining Ceremony's main stage are The Martinez Brothers, playing a London festival exclusive for summer 2015! The two Bronx-bred DJs are at the heart of today's house and techno scene. Raised on their father's love of New York's Paradise Garage, the brother's taste for classic house sounds encapsulates everything Ceremony aims to showcase – innovation, energy, and a wealth of musical heritage. Pushing this concept further is long-serving house DJ and producer Armand Van Helden, whose exclusive classic 90s set will explore his deep-rooted affiliation with New York's club scene, going back to his roots and the string of seminal tracks he crafted under an array of aliases early in his career. Fellow American and Hot Creations label owner Lee Foss will be on-hand to represent the techno sounds of his hometown of Chicago. Elusive Parisian Shiba San will also feature, who has hit the ground running following the release of 'Okay' via Dirtybird last year, with support also coming from one half of No Fit State label owner Geddes and the legendary Artwork. With further appearances from London based duo Eli & Fur, an ambassador of the original Jackin' Chicago house sound, Weiss, and the inimitable Menendez Brothers, Ceremony's main stage will be an incredible celebration of the past, present and future of electronic music culture.
Following what promises to be his biggest Ibiza season to date, Found Series favourite, DJ Sneak brings his I'm A House Gangster movement to host Ceremony's second arena, joined by some of his closest allies. Grammy Award nominated Todd Terry and Harry Romero – who joined Pete Tong's Hall of Fame in 2013 – help to make up a bill that represents some of house music's most influential producers alongside the legendary talents of Doc Martin. Bringing a taste of techno to the House Gangster arena, Ramon Tapia joins ranks having recently scooped a season residency for Magna Carta at Sankeys Ibiza, with Jesse Perez rounding off the programme.
Having featured at last year's inaugural edition, Santé and Sidney Charles will return to Ceremony Festival with a special AVOTRE stage takeover. Heavily supported by Found since its inception, the label's main men are renowned for their electrifying back-to-back sets that are constantly jam-packed with heavy club rollers most recently demonstrated in their 2014 summer smash 'All Night Long'. Also joined by DJ Mag's 'Best Breakthrough Producer' of 2014 Josh Butler, is special guest Hector Couto, whose recent releases alongside Cuartero and Darius Syrossian have seen his reputation rapidly accelerate. Crosstown Rebels cohort Russ Yallop is also billed, as well as emerging Liverpudlian Dale Howard and up and coming member of the AVOTRE collective, Kalyde.
Tipping their cap to powerful and ongoing influence of UK garage on the electronic world, is Ceremony's Heritage stage, which will be fronted by one of the godfathers of garage house, Todd Edwards. Known for collaging cut-up samples over swung beats and disco flavoured bass lines, Edwards' four-to-the-floor beats have earned him a passionate following that most recently won him incredible acclaim for his collaboration with Daft Punk on 'Fragments of Time'. Former frontman of The Streets and bonafide legend of the UK scene, Mike Skinner, will also feature alongside the duo-alias of Scott Garcia and Sticky's Foundation – two of the most influential names in UKG. Sets are also confirmed from figureheads Matt Jam Lamont and Grant Nelson – who between them have been integral in shaping the genre's lineage – as well as back-to-back's from KMA Productions and Narrows, and Groove Chronicles and Mike Ruff Cut Lloyd. Another super special guest is set to be revealed before the day.
The London grime scene is at the top of its game again, with huge cultural influence in 2015. After resounding popularity of their showcase at Urban Nerds stage at last year's Ceremony, Tropical fly the flag for grime and have now been let loose with a whole arena to themselves. Lead by one half of collective and label Boy Better Know, JME will be joined by a second, more gritty appearance from Todd Edwards as well as showcases from Birmingham-born grime and garage producers, Preditah and C4. Dubstep and grime innovator Plastician will also return to Ceremony alongside loyal representatives Logan Sama and Slimzee, whilst representing grime's next generation is one of the most promising new voices in the scene, Novelist, and his collective The Square. A special guest of epic proportions within the grime scene is still to be announced.
London's leading hip-hop night So Fresh So Clean are set to return to Ceremony Festival to deliver the very best in classic hip-hop and R&B from the 90s and double-ohs. Joining a very special headliner is prolific London hip-hop selector, Harry Love, a former Scratch Perverts member and one of the scene's most beloved DJs, with a reputation that's seen him support the likes of Jay-Z, Kanye West and Run DMC and tour with the likes of Dizzee Rascal. London's original DJ MK and So Fresh party founders The Menendez Brothers will be in check, as well as Hutch, Dan Hills and a back-to-back with Alex Crescent and Nite Sleaze, So Fresh So Clean will ensure the vibe never falters.
Undercover lifestyle hotline Sports Banger have probably hit a venue near you with their Swamp81, RinseFM and School Records affiliated brand of party mischief. The brand is cemented by a quintessentially British t-shirt line and limited sportswear runs as probably worn by one of your favourite DJs, at some point. They bring fun and games to the Ceremony Festival 2015 VIP with an extra special line-up full of surprises and led by Artwork, a DJ who knows how to throw a party better than most. As ever VIPs jump the queue and once inside the ride, can bask in the glory of a cocktail bar, a half decent bite to eat and most importantly, some luxury loos, all soundtracked by Jonny Banger's famous DJ mates.
EVENT DETAILS.

FOUND Presents: Ceremony
Date: Saturday 12th September 2015
Doors: 11am – 10pm
Venue: Finsbury Park, London

LINEUP.

CEREMONY

The Martinez Brothers London Festival Exclusive
Armand Van Helden Classic 90s Set
Lee Foss
Shiba San
Geddes
Artwork
Eli & Fur
Weiss
The Menendez Brothers

I'M A HOUSE GANGSTER

DJ Sneak
Todd Terry
Harry Romero
Doc Martin
Ramon Tapia
Jesse Perez

A VOTRE

Santé
Sidney Charles
Josh Butler
Russ Yallop
Dale Howard
Kalyde
Special Guest: Hector Couto

HERITAGE

Special Guest
Todd Edwards
Mike Skinner
Foundation (Scott Garcia & Sticky)
Matt Jam Lamont
Grant Nelson
KMA Productions b2b Narrows
Groove Chronicles b2b Mike Ruff Cut Lloyd
Sunship
Nexx Vencha

TROPICAL

JME
Special Guest
Todd Edwards
Preditah
C4
Plastician
Logan Sama
Novelist & The Square
Slimzee

SO FRESH SO CLEAN

Special Guest
Harry Love
DJ MK
The Menendez Brothers
Hutch
Alex Crescent b2b Nite Sleaze
Dan Hills

SPORTS BANGER VIP

Artwork
Special Guests

TICKETS.

Limited earlybird tickets available from £20 standard and £35 VIP from www.ceremonyfestival.com