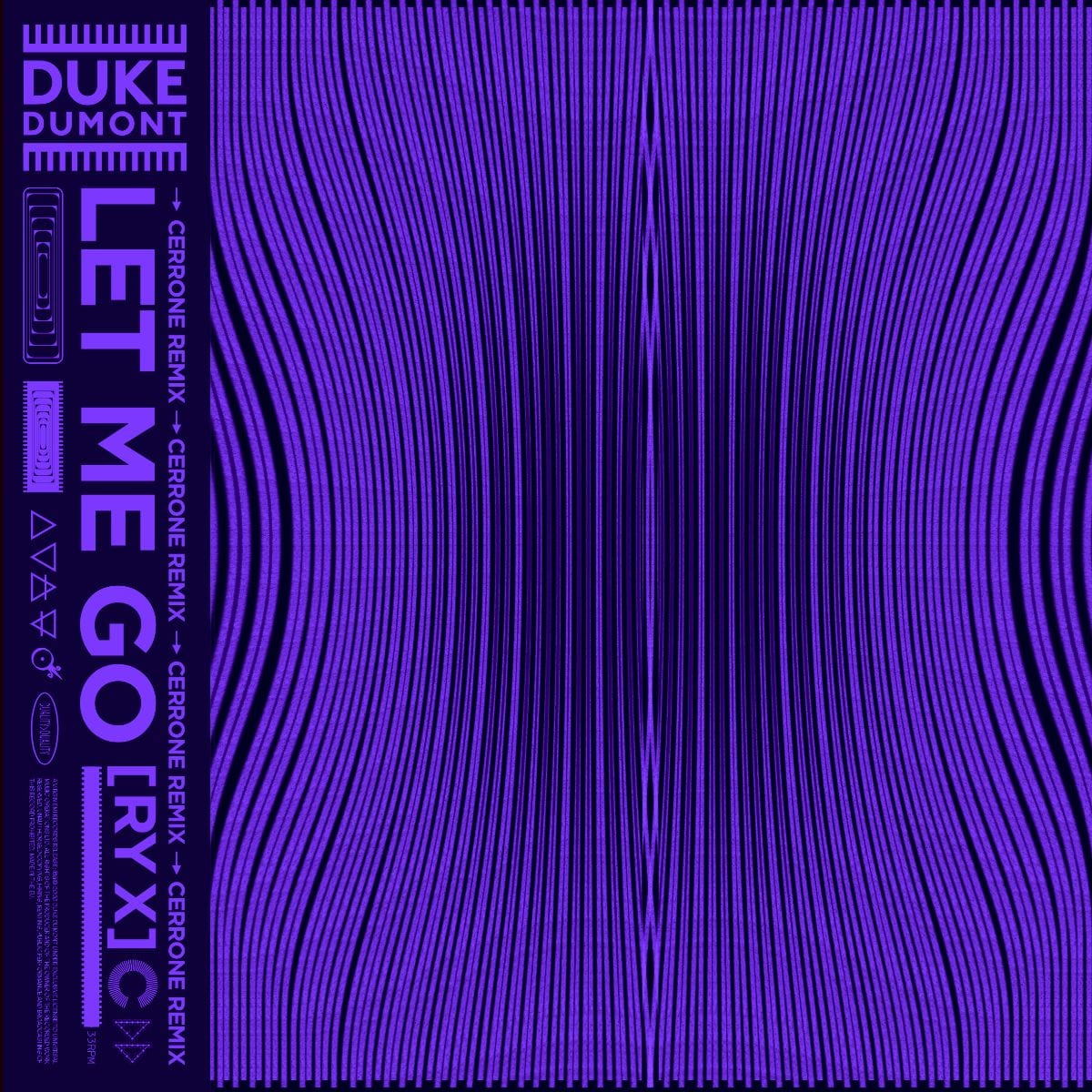 Cerrone takes the remix of Duke Dumont and RY X collab 'Let Me Go'
Legendary disco producer Cerrone has remixed Duke Dumont and RY X's collaborative single 'Let Me Go', out now.
 
Losing none of the sensual emotion that makes the original so special, the Cerrone remix of 'Let Me Go' sees the French artist channel the classic disco sound into something slick and modern. The track will feature on Duality Remixed, Duke's forthcoming remix album, alongside recent remixes from the likes of Purple Disco Machine, Illyus & Barrientos, Tensnake and Franky Wah.
 
One of the most celebrated producers to emerge from the Euro-disco scene of the late 70s and early 80s, Jean-Marc Cerrone has been making music for more than 45 years. He has sold over 30 million records worldwide, as well as performing with the likes of Nile Rodgers, Toto and Jocelyn Brown. He kicked off the new decade with new album DNA, a record that marked a return to his disco roots.
 
With a back-catalogue that includes international chart no. 1 hits, multi-Grammy nominations and Chicago-influenced underground productions, Duke Dumont's ability to defy genres is a testament to his artistry. Over the past decade he has been honing his skills and immersing himself in the infinite world of possibility that can be accessed through key, rhythm, tone, melody and harmony. His debut album Duality, released earlier this year to critical acclaim, delivered a range of sounds from 80s synthwave, to 90s breakbeat, to cinematic soundscapes, highlighting his breadth and versatility as a producer. Duke has amassed over 3 billion streams across his portfolio of previous anthems, scoring a number of platinum-selling worldwide #1 singles in the process.
 About Duke Dumont:
 
Hailing from Rayners Lane (London) now residing in Laurel Canyon (LA) , Duke Dumont was initially born deaf.  With corrective surgery this directly shaped the way he interprets sounds, with tone and timbre taking precedence over linguistics, which inadvertently shaped his approach to record making.  Since then, Duke defied all odds and proved that his well crafted productions either become viable hits or infectious club records, boasting billions of plays across the globe.
 
Topping the billing on various stages worldwide, with his DJ career starting in London, learning his craft at such iconic institutions as Fabric to Panorama Bar (Berlin) and playing some of the biggest stages from Coachella (USA) , Exit (Serbia) to Splendor In The Grass (Australia).
 
He has since branched out to numerous residences in Ibiza (Amnesia & Sankeys) and Las Vegas where Duke shares his philosophy; "The goal isn't for record sales, or attention-grabbing tactics. It's for producing records with longevity and soul. If my records can out live me, I can die happy"