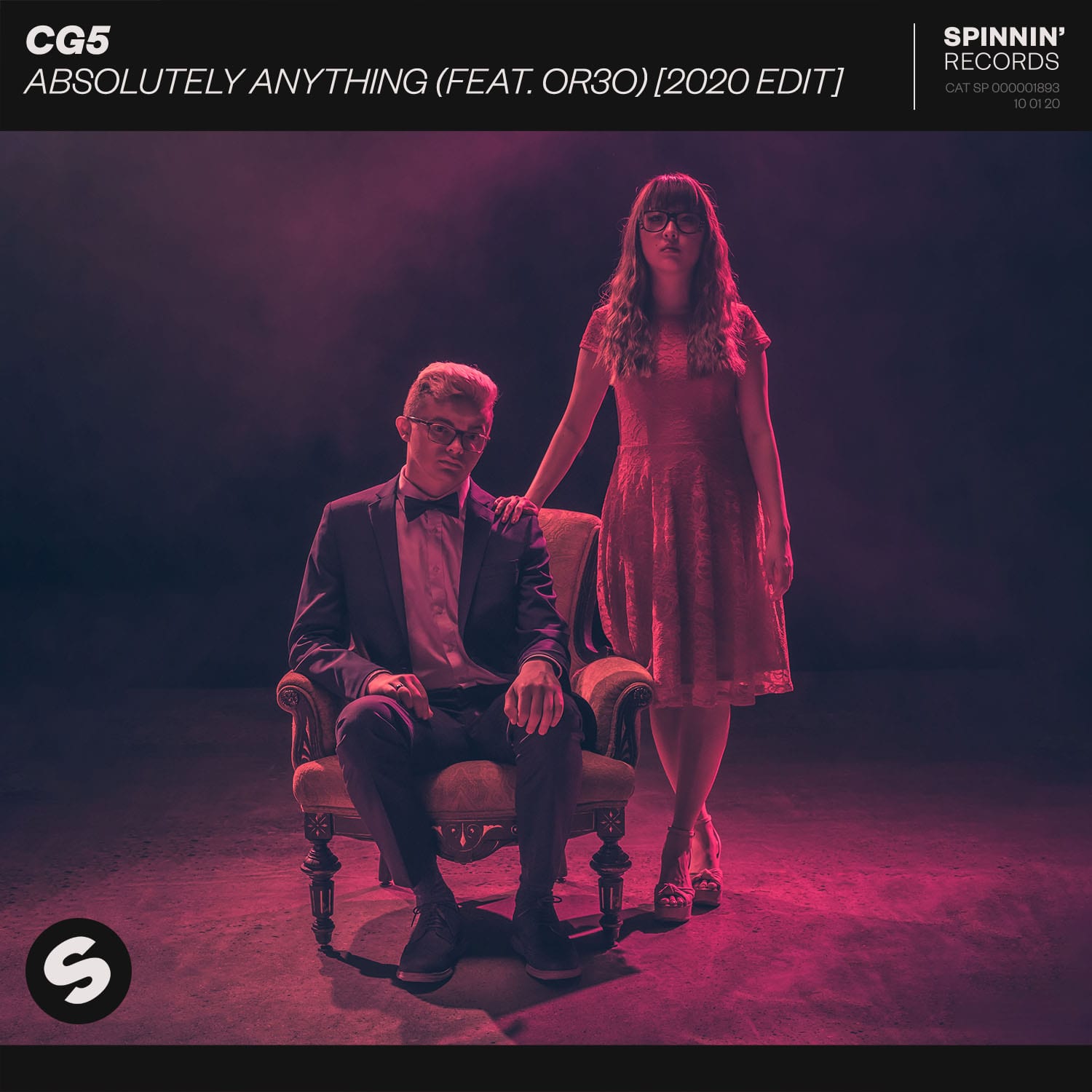 CG5 brings 'Absolutely Anything' (feat. Or3o) [2020 Edit]
US multi talent and rising star CG5 presents the impressive crossover tune 'Absolutely Anything', teaming up with singer Or3o. After already turning millions of heads on TikTok last year, CG5 now made a special 2020 edit of the original that results in lush vocal melodies before unleashing a sophisticated bassline, bursting of substantial pop sentiments and a catchy organ melody. Hot stuff, out now on Spinnin' Records.
CG5 is renowned for dropping refined dance gems, filled with infectious rhythms and strong melodic hooks, and 'Absolutely Anything' is the perfect blend of his distinct sounds. Innovative stuff that shows 'Absolutely Anything' will definitely create a spark on radio. Keep an eye on this American artist as he's currently making impressive steps to the top!
"This record was inspired by an indie horror video game, where there is a conflict between two characters that inform the subject matter of the song. With its new mainstream success outside of the gaming community, it has evolved into a new and improved concept, about love and obsession." – CG5