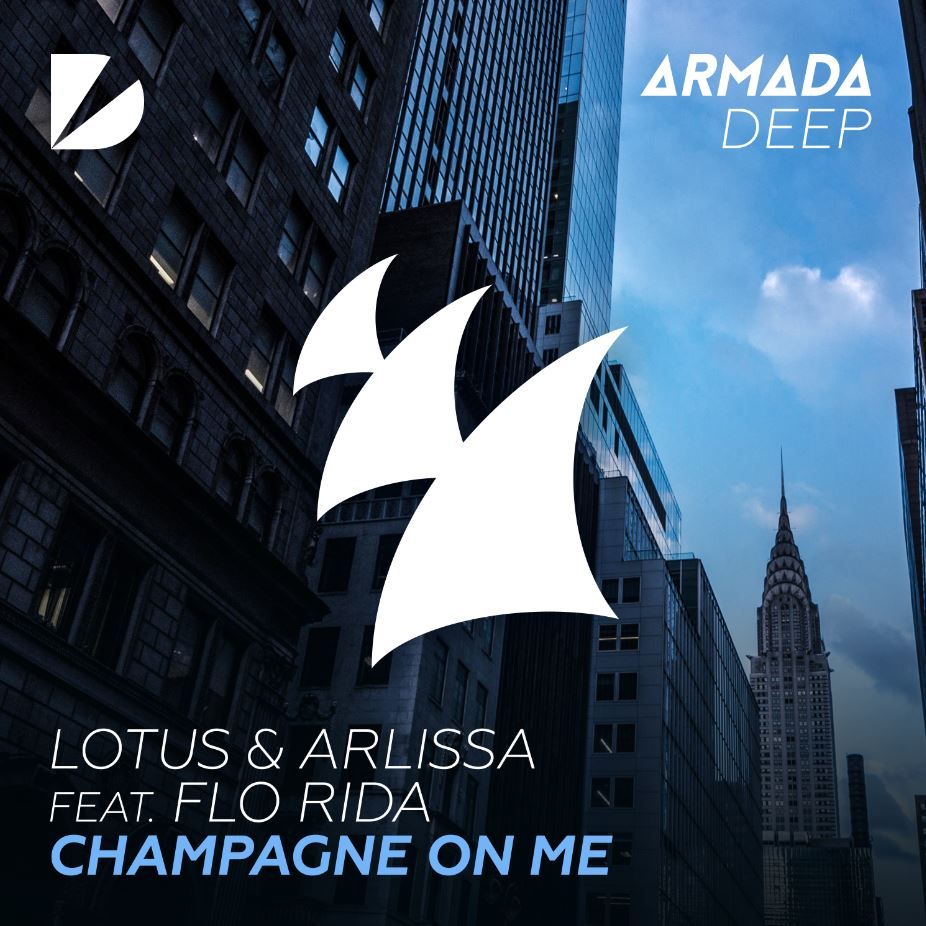 Lotus feat. Arlissa & Flo Rida - Champagne On Me
After collaborating with some of the biggest stars of today, Lotus added two brilliant names to the star-studded list. Today, his new single called 'Champagne On Me' hits Armada Deep, which features none other than Arlissa and triple Grammy nominee Flo Rida.
Perfect for a summer spent poolside, 'Champagne On Me' not only turns heads with its addictive synths plucks and light-hearted vibes, but also with Arlissa's halcyon vocals and Flo Rida complementing raps. The dancehall-infused record – which also comes with remixes from respectively Big Beat and Cologne-based duo Bodybangers – brings the island vibes to the sound of today and makes for a particularly efficient summer anthem.
Seeing his productions critically acclaimed across Latin America, the U.S.A., Europe and Japan, Lotus managed to join forces with a host of superstars. He has worked with the likes of Flo Rida, Jason Derulo, Nicky Minaj, Pitbull, Sean Paul, Snoop Dogg and more, and racked up over four million streams on Spotify with 'Push It!' (with SPYZR and Salt-N-Pepa), his previous release on Armada.
German-American singer-songwriter Arlissa was named one of BBC's one to watch for 2013 and scored her biggest hit in 2013 with 'Sticks And Stones' (#48 UK Singles chart) The song spent three weeks in the Top 100 and was covered by Nelly Furtado for her sixth studio album, The Ride.
Born Tramar Lacel Dillard, Flo Rida counts as one of the most sought-after hip-hop acts of today. 'Low' (feat. T-Pain), the first official single of the American rapper and songwriter, was released in 2007 and became a full-fledged smash hit, topping the Billboard chart (Billboard Hot 100) and selling over seven million copies worldwide. Since, Flo Rida has sold over 80 million singles with global hits such as the before-mentioned 'Low', 'Right Round' and 'Whistle', making him one of the bestselling artists of today.