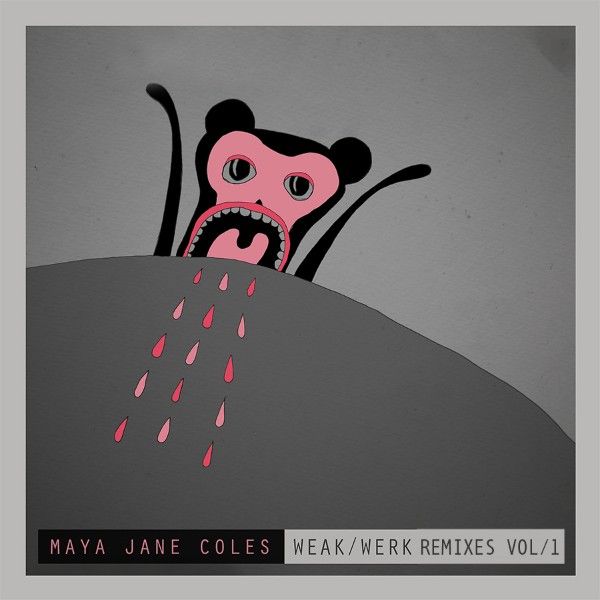 Maya Jane Coles - Weak, Vol. 1 (Remixes)
Maya Jane Coles will drop two heady remixes of 'Weak/Werk EP' courtesy of Tiger Stripes and M.F.S: Observatory – just in time for her much anticipated second album, 'Take Flight'.

With both 'Won't Let You Down EP' (the first EP to be taken from the forthcoming album) and 'Weak/Werk EP' (the second) accumulating widespread attention and support from DJs like Pete Tong in the clubs and on the airwaves, anything Maya releases in the run up to 'Take Flight' is certain to turn into gold.

With a stunning visual asset created by The Fashton's for the 'Weak' Single, which creates a high level of intimacy with Maya Jane Coles performing to the camera for the first time. Longtime collaborator Fiona Garden and one half of The Fashtons' tells us 'This is Maya letting you in, telling you secrets'.

'Weak/Werk Remixes' is no exception and employs the talents of Swedish heavyweight Tiger Stripes who reimagines 'Weak' into a heavy, hazy prime-time club cut – abound with stomping kick drums and hypnotic atmospherics – while Italian house duo M.F.S: Observatory step up to transform 'Weak' into a fizzing display of jittering percussion, chopped vocals and heavy dance floor momentum.

Packed to the brim with enough energy to leave even the tamest party in a state of sweaty excitement, 'Weak/Werk Remixes' is the perfect bridge to Maya's outstanding second album, 'Take Flight', due to drop later this month.
Maya Jane Coles – 'Weak / Werk Remixes'
Weak (Tiger Stripes Remix)
Weak (MFS Observatory Remix)
'Weak/Werk Remixes' are released today through I/AM/ME