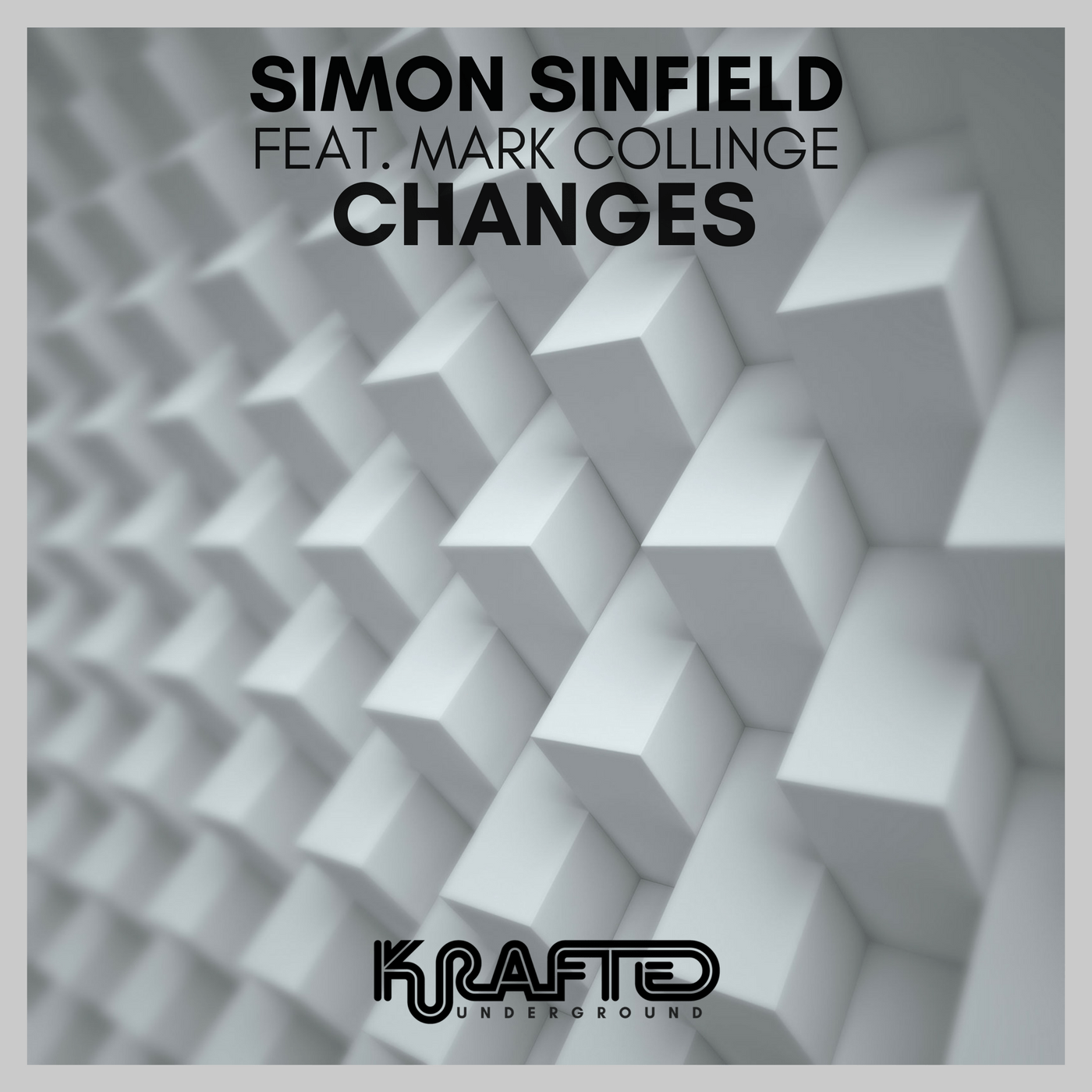 Simon Sinfield ft. Mark Collinge - Changes (Inc. Remix By Paul Sawyer)
Simon Sinfield returns to Krafted with the outstanding 'Changes' featuring the vocals of Mark Collinge (7 Days To Christmas). 'Changes' is a feel good progressive house track with a euphoric chorus. The full vocal version shows off the character of the song and the magical production develops this into a thing of beauty! The original version is accompanied by a dub mix, radio edit and a fantastic Paul Sawyer remix, which adds a pulsating percussive vibe and a bass line that will glue itself to your brain!
Heading up Krafted, Paul Sawyer represents the UK brand at numerous events worldwide, from transatlantic trips playing in San Francisco and LA, to regular trips to Rotterdam, and Krafted events at London's Egg and the White Isle of Ibiza.
Krafted is the creation of Paul Sawyer and Darren Braddick, who joined forces in 2014 after running separate labels. A third partner – Jason Miller (aka Redux Saints), based in LA – joined the team in 2016 to assist with the brand's US presence. With over 500 releases across the label group from artists including: Made by Pete, Ben Remember, Dom Kane, Doorly, D-Formation, Dave Seaman, Nick Muir, Colin Dale, Moonface, Terry Farley, Graham Gold, Robbie Rivera, and many more, the label has established an exciting and diverse catalogue.
To further showcase its talents, Krafted also own an online station, Krafted Radio. With shows from Dave Seaman, Graeme Park, David Dunne, Chloe Fontaine, Simon Sinfield, Paul Sawyer, Daria Fomina, Dave Crane, Traxsource, Decoded Magazine and more, the station has gained over 100,000 listeners during its first year of broadcasting.
Krafted Info:
www.kraftedmusic.com
http://www.twitter.com/krafted_
https://soundcloud.com/kraftedmusic
https://www.facebook.com/EJUnderground
Paul Sawyer Info:
https://www.facebook.com/paulsawyerofficial/
https://soundcloud.com/paul-soultrak-sawyer
https://twitter.com/paul_sawyer_