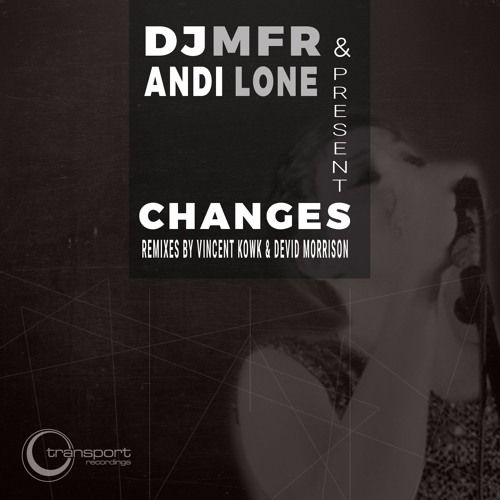 DJ MFR & Andi Lone - Changes
San Francisco's DJ MFR has teamed up with Italian vocalist Andi Lone for a multi-lingual house music treat, "Changes". Released by MFR's long-standing Transport Recordings, "Changes" delivers a sparkling arrangement of piano chords and floating synth pads over a groovy four-on-the-floor rhythm. Andi Lone's sensual vocals feature a spoken verse in Italian and a sung chorus in English, adding to the exotic vibe of this moving track.
Rome-based producer and regular Transport contributor Devid Morrison provides a spacious afro-influenced deep house remix tailor-made for late club nights. Reverb-drenched percussion and a slinky rhythmic backbone perfectly compliment Andi's echoed vocal phrases. Morrison then reveals a stripped-back dub which showcases the underground drive of his production. Also on hand for a remix is renowned DJ / producer Vincent Kwok who creates a smooth and sophisticated re-interpretation of "Changes". Kwok adds a warm low end and lovely synth melodies to act as compliments to Andi Lone's catchy chorus. This one will bring smiles to faces on the dance floor as it inspires the bodies to move.
Label and Artist Links:
www.transportrecordings.com
www.djmfr.com