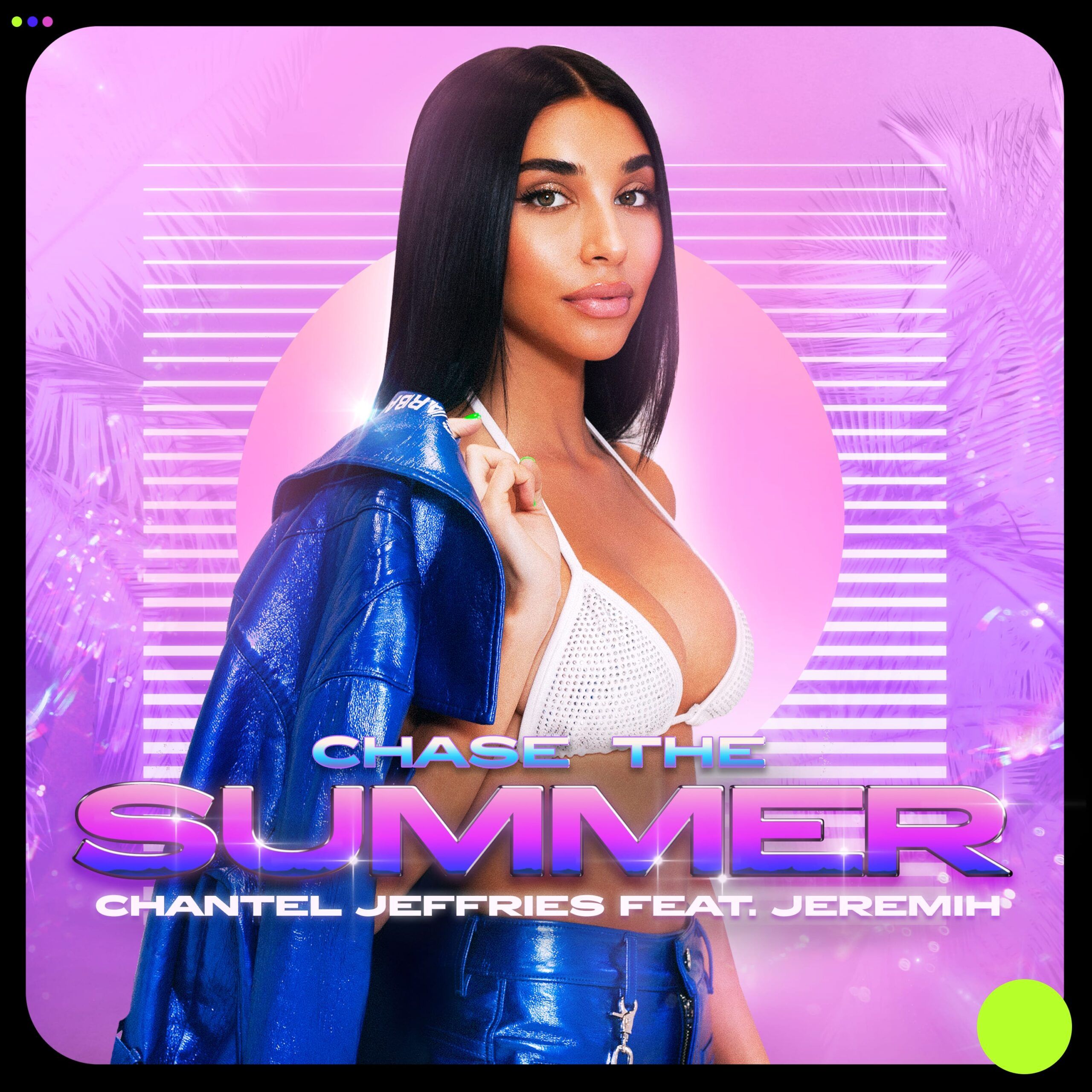 Chantel Jeffries Releases New Single And Video, "Chase The Summer" Ft. Jeremih
DJ/producer Chantel Jeffries releases her new single, "Chase The Summer" featuring Jeremih, via Virgin EMI/10:22 pm/Capitol Records. Chantel's infectious production combined with vocals from renowned Multi-Platinum Def Jam artist Jeremih creates an infectious summer anthem. Listen HERE.
Chantel has also released the official video alongside, which unveils her capsule collection with Gen-Z style destination superdown.com. Dancers and talent in the video, including Chantel, Cindy Kimberly and Alissa Violet are wearing exclusive superdown styles and in a youtube first the capsule collection is available to shop via in-video links directly within the music video. View the video HERE.
Chantel's previous tracks have earned over 90 million streams worldwide including her debut hit "Wait" ft. Offset, which charted in the top 5 of Billboard's Dance/Electronic Digital Song Sales chart. DJ-ing major events like the Vanity Fair Oscar party and the Apple Music x Beats 1 party at Coachella and announcing her 2019 Las Vegas residency with Hakkasan Group marked a monumental milestone for Chantel's career, establishing herself as one of the select few female DJ's with a major Las Vegas residency. In her constant globe-hopping as part of her whirlwind DJ Career, Jeffries has tapped into her infinite curiosity about music of all kinds, gaining a deep knowledge of everything from Euro-house to dancehall. Jeffries channels those inspirations into her burgeoning work as a producer—a process that finds the former math whiz using mathematical sequencing to create her artfully arranged tracks.
Chantel says, "I've always believed that music and fashion go hand in hand. I'm so excited to be able to continue my relationship with Revolve and launch my own capsule collection with superdown. To be able to have my collection be shoppable through my music video is something I always thought would be a cool experience for my fans and I am so grateful and excited we were able to make it happen."
Chantel Jeffries x superdown, the e-retailer's first celebrity capsule partnership, is available exclusively at superdown.com.
Download behind the scenes imagery from the music video here and flat images of the Chantel Jeffries x superdown capsule collection here.