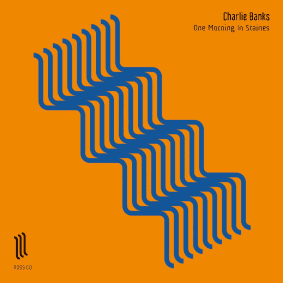 Charlie Banks – One Morning In Staines EP
Exciting new British talent Charlie Banks debuts on Archie Hamilton's Moss Co. with three stripped back house cuts this July.
London-based producer and Gottwood Festival regular, Charlie Banks has been a fixture in Hamilton's sets throughout recent years. In 'One Morning In Staines' thudding kicks and crunchy claps lay the foundations before quivering synths and icy stabs come into play whilst muffled vocals make subtle appearances throughout. Rolling forward using intricate percussion and a moody bassline, 'Later' is a mesmerising roller complete with fluttering crystalline effects until 'Interfere' concludes the package with a powerful low-end, ethereal pads and wonky details.
Charlie Banks 'One Morning In Staines EP' drops on Moss Co. on 26th July 2019.
Tracklist:
1. One Morning In Staines
2. Later
3. Interfere
https://www.facebook.com/Charlie-Banks-147735848651583/
https://soundcloud.com/charliebanks
https://www.residentadvisor.net/dj/charliebanks