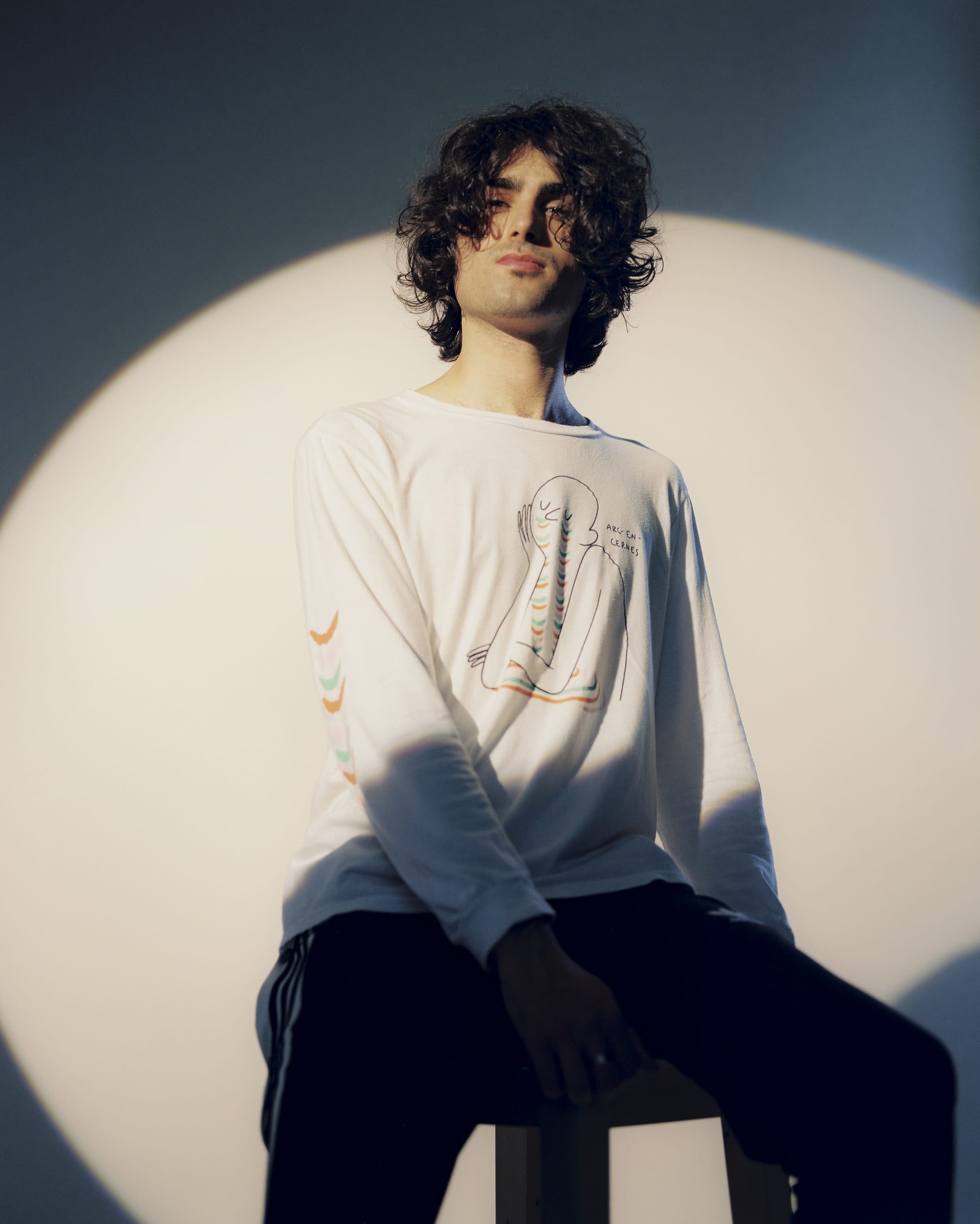 Lido and Galimatias collaborator Beau Diako teams up with emawk on debut single "Buttermilk"
His guitar licks are as distinctive as any voice, as his fingers sing with soaring glissando's and creative, emotive note-picking. That is what sets British producer/writer and guitarist Beau Diako apart from the pack.
You may recognise his specific sound on tracks by Tennyson, Lido, Jordan Rakei, Galimatias and more, or as 1/2 of Zoology or Pigarette. Beau now takes his artistry into his own hands, introducing us to a new era with solo debut single "Buttermilk", featuring Kenyan raised, New York based R&B artist emawk.
Buttermilk is meant to capture the sound and feeling of a calming nostalgia. The track came about naturally at home on a sunny, peaceful day whilst mindlessly layering guitars, and was finished later in the year after having some bad buttermilk pancakes in Berlin.
Diako blends his colourful and unique guitar style with a sound palette of indie, jazz and neo-soul in this refreshing offering. Relentlessly pushing the boundaries of genre, "Buttermilk" is a calming offering compared to Zoology's more upbeat, pop-influenced sound.
"Whilst fairly peaceful throughout, the mood change of the outro is meant to symbolise a snapping back to reality and moving on past nostalgic thoughts. Once the instrumental was finished, a friend introduced me to the incredibly talented emawk and I was blown away by his music" – Beau Diako
"I feel like I wrote about leaving, in more ways than one. I heard the track not long after I moved to New York, so I guess it brought the feeling out of me" – emawk
The self-taught musician takes influences from a diverse range of artists such as Radiohead, Sufjan Stevens, James Blake, Joanna Newsom, while exploring a range of genres- from indie, jazz, folk, electronic and soul music – all which is evident in his genre-defying sound.
Beau Diako
https://beaudiako.com
https://twitter.com/BeauDiako
https://www.facebook.com/beaudiako
https://instagram.com/beaudiakowicz
https://youtube.com/channel/UCS062fjF4tYn2o6tcQpCybQ
https://soundcloud.com/beaudiakowicz
emawk
https://soundcloud.com/emawk
https://facebook.com/emawk
https://twitter.com/emawk8
https://instagram.com/emawk8