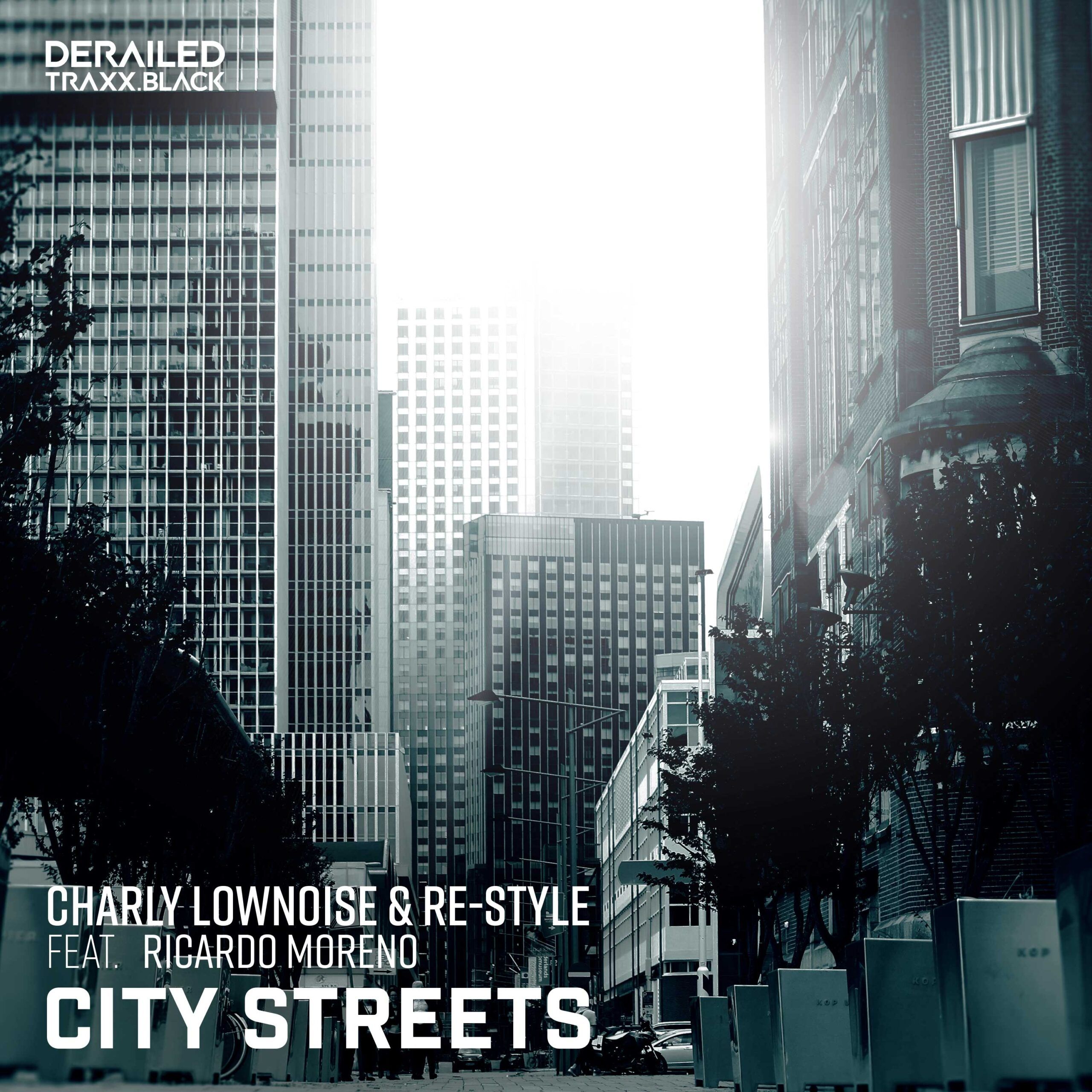 Charly Lownoise & Re-Style – City Streets (ft. Ricardo Moreno)
What do you get when three top dj's combine their forces with the greatest passion for music, in particular loud and hard music? Exactly, a happy hardcore track anno 2019. And we sure need some happy music in this day and age. Whoever thought happy hardcore belonged to the past, will be definitely proven wrong with City Streets.
Re-Style (Mathijs Maas) and Ricardo Moreno (Ricardo van Nies) were one of the biggest happy hardcore fans, in particular of the kind Charly Lownoise (Ramon Roelofs) produced back in the days. Those days of Charly Lownoise & Mental Theo, whenhappy hardcore was heard all over the place:from school parties to the biggest raves and of course on MTV and national radio.
Fast forward to 2005 – after all this hard work it wastime for a break. While seeking balance and rest from all the noise after a breakdown, Ramon read a book about Zen and the world of meditation found him. Ramon became a Zen teacher after many years of studying, meditating almost every day and doing high intensive sesshins. Ramon: "I found that meditating not only brought me peace, but it also made me a better dj".
And now it's 2019 and time for something new. It was always Re-Style's dream to collaborate with Ramon and after he wrote a foundation for City Streets – Ramon and Ricardo we're very excited to work with these new generation of producers and they joined in to finish up the track and make it a happy hardcore masterpiece. The collaboration on City Streets gave Ramon a fresh load of energy for the future to come.
City Streets combines the early sound of Charly Lownoise with the modern techniques of Re-Style and Ricardo Moreno up to a fresh driven powerful stunner. With the festival season in sight, you will not be able to stand still at this energetic track. Whoever thought that Wonderful Days belonged to the past, will be definitely proven wrong. City Streets takes us back in time, where Hardcore Feelings were our raving meaningsand where we remained Together in Wonderland.
If you think happy hardcore belongs to the 90's, then think again. When Charly Lownoise and Mental Theo decided to book a gig in AFAS with a capacity of 4.500, they pretty much miscalculated. As a matter of fact they had to re-locate to the Ziggo Dome, with a capacity of 13.500 and the tickes for two shows were sold out within 1,5 hours on the first day.
With this in mind, and City Streets coming soon – we can definitely conclude that the 90's sound is back and here to stay.