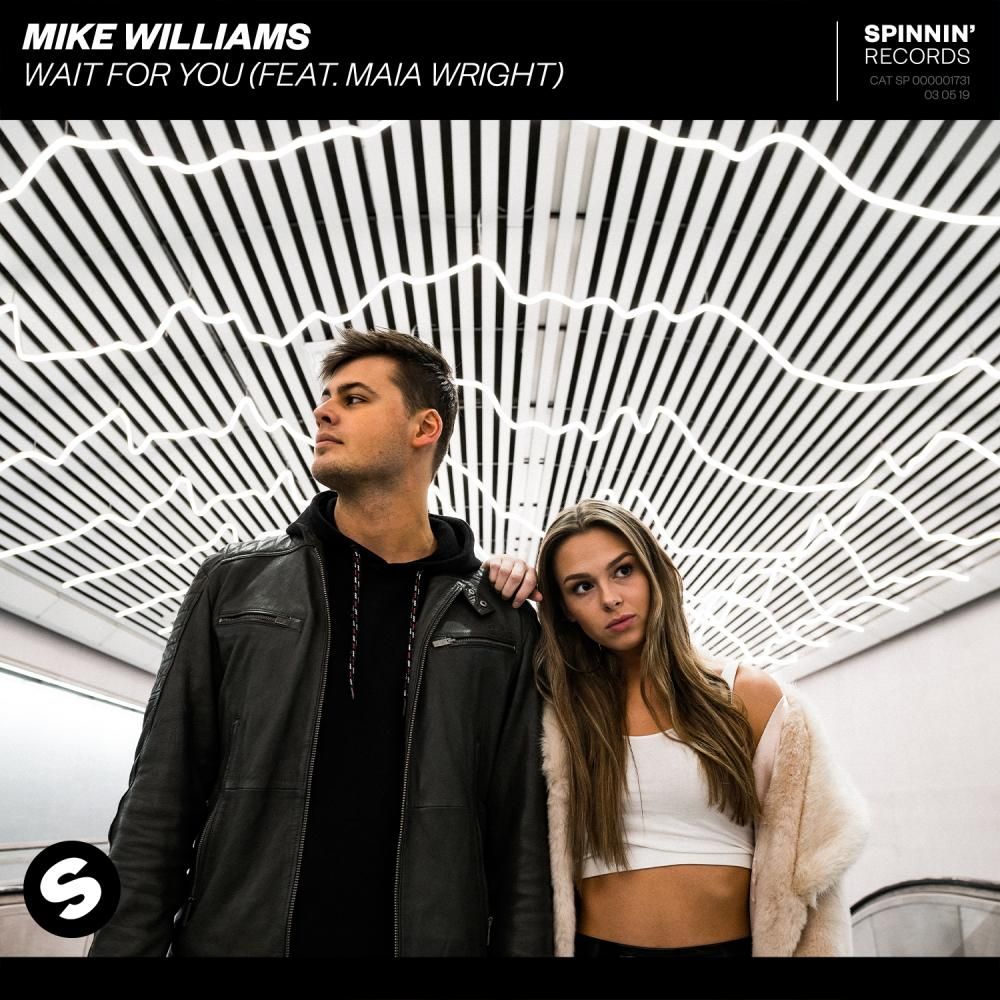 Mike Williams will 'Wait For You'
Mike Williams continues his streak of hit success with his inviting new single 'Wait For You'. Featuring Swedish singer Maia Wright it's a record that brings infectious chords and feelgood vibes, working up catchy pop sentiments along with Williams' well known melodics, all packed together in an overwhelming chorus.
Following his recent collab with Hardwell with the multi million streaming monster 'I'm Not Sorry', as well as hit tunes 'Wait Another Day' (together with Mesto) and 'I Got You', the story of Mike Williams enters another chapter with 'Wait For You', a truly beautiful piece of melodic vocal house music.
[ Mentioned singles 'Wait Another Day' and 'I Got You' further established Williams' name, also coming with a unique music video series of which 'Wait For You' will present the third installment soon… ]
It's something his ever growing audience has fallen in love with, as the current #66 on the DJ Mag Top 100 keeps presenting mesmerizing tunes that bridge the gap between warm, housey sounds and sturdy, big room excitement. 'Wait For You' lets Williams carry on with what he does best, laying down a wonderful melody while building up towards an enchanting and energetic chorus, all guided by Maia Wright's bright vocal work.
"I've been working on this track for quite a while now. And I had so much fun producing it. It's actually one of my very first non 'edm' tracks, so it's double as exciting. Not only to hear and see what everyone's reaction is – like always with releases, but also a difference in my usual style. This doesn't mean I will only be releasing in this genre, I just like to mix things up a little and explore the diversity and my skills. To have the talented Maia on the vocals made it so smooth and easy. Can't wait for this one to come out!" – Mike Williams
Artist info
Mike Williams
Young buck Mike Williams experienced a massive breakthrough year in 2016, getting noticed by Tiësto, who signed Williams' debut release 'Sweet & Sour' on his Musical Freedom label, meanwhile supporting the young DJ whenever he could. More hit singles followed, including the Tiësto collab 'I Want You' and singles like 'Another Night', 'Bambini' and 'Don't Hurt' – with millions of streams turning Mike Williams into one of dance music's newest tastemakers.
2017 saw Williams undertake a series of new, genre crossing collabs, including team ups with Lucas & Steve and Curbi ('Let's Go'), Brooks ('Jetlag'), Dastic ('You & I') and Felix Jaehn, resulting in his biggest hit so far 'Feel Good' (currently counting over 119 million Spotify streams).
Following this, the Dutchman continued to break new soil in 2018 as he released the smash hit 'Lullaby' together with R3hab. Following this, he released the spring hit 'Give It Up', the widely popular tune 'The Beat', and the widely acclaimed Hardwell collab 'I'm Not Sorry' – again bringing him widespread DJ support and millions of streams.