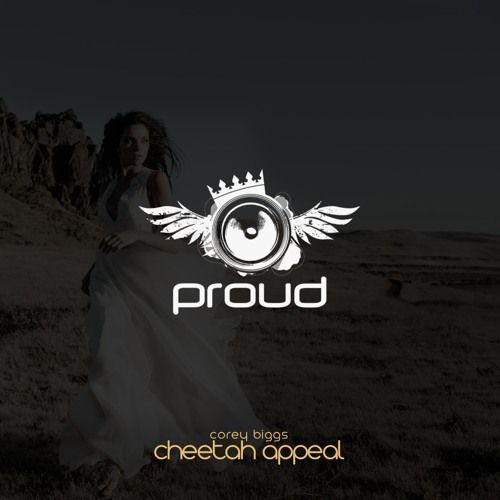 Corey Biggs - Cheetah Appeal
Proud Music are back at it again with another thumper of a release from Corey Biggs – 'Cheetah Appeal'. The groove of this track runs throughout, with warm organ blips running throughout, and soulful reverbed vocals underpinned by a heavy drum kick and 808 bass – it is sure to rumble dancefloors and ceiling in clubs worldwide. The release also features a remix from Maliblue, Paunovich and Sinnerman, who have all teamed up on a faster pace mix. The percussion works its magic throughout and a groovy bass which then makes way for a lovely soulful piano rift.
American DJ Corey Biggs has indeed had an insane last couple of years, especially with the success as the proud owner of his Professional Rockstars & Music Is The Drug imprint. In its first year of 2015, Music Is the Drug released 24 releases and Professional Rockstars Records, 16 releases. Corey and his aliases Rockstar had 32 releases, 6 albums, 24 single and EP releases, 32 remixes, and 27 appearances on compilation albums. Label releases in the past have included labels, Bonzai Music, Frequenza Records, Subwoofer Records, DC10 Records, DC10VIP, Hungry Koala Records, Proud Sound, Proud Runs Deep, Pata Pata Recording and Hontas Records. This year he continues his efforts in the studio cooking up big tunes, doing radio shows throughout the country. Make sure you look out for his future releases!
Available on Beatport
https://www.beatport.com/release/cheetah-appeal/2060941
Corey Biggs Online
http://www.musicisthedrug.net
http://www.professionalrockstars.com
https://www.facebook.com/coreybiggsakarockstar
https://twitter.com/coreybiggs
https://soundcloud.com/corey_biggs_aka_rockstar
Proud Music Online
https://www.facebook.com/proudmusicgroup
https://soundcloud.com/proudmusiclabel