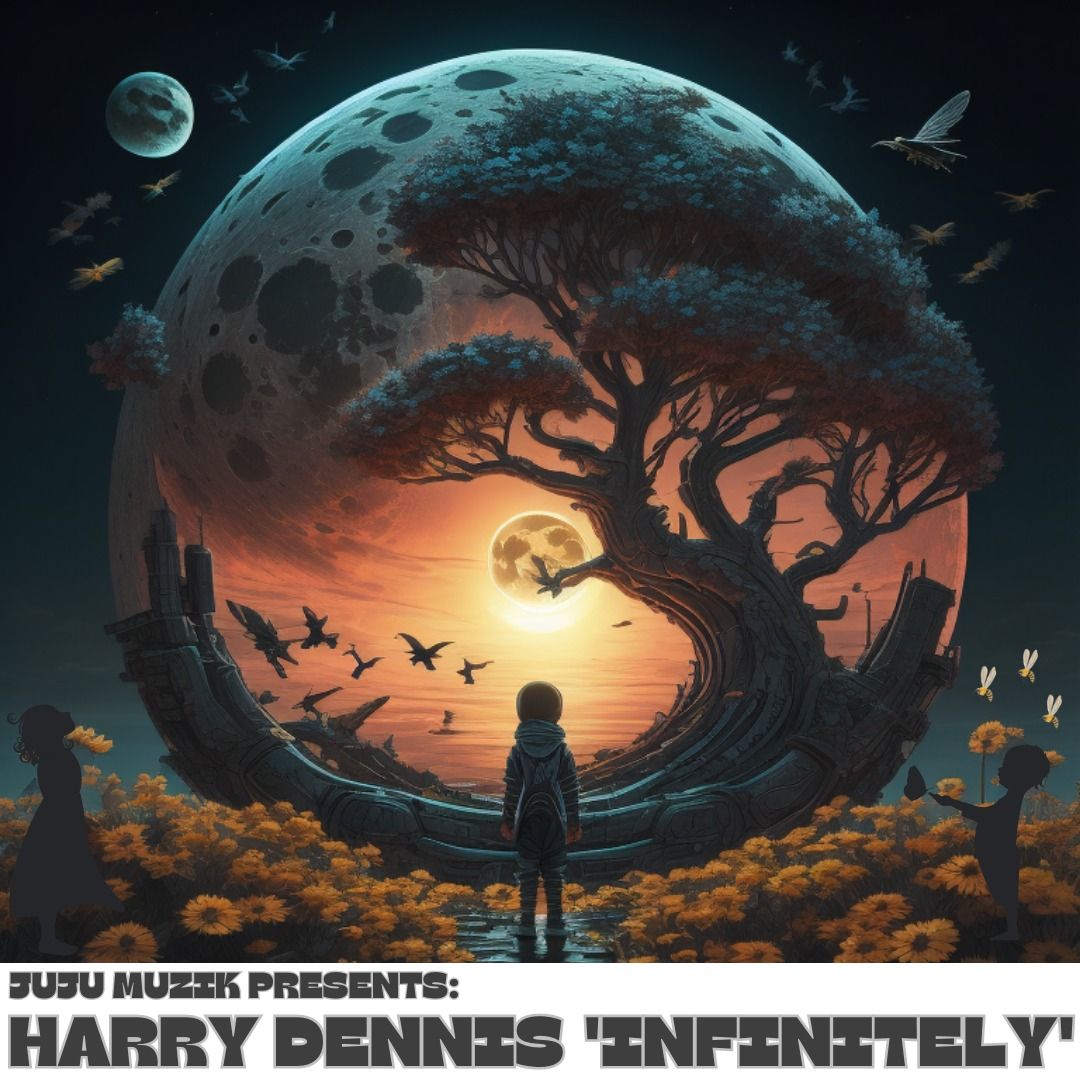 Chicago House Music pioneer Harry Dennis releases new single "Infinitely"
Following on from their first well-received "Press Reset" release, Chicago house music pioneer, Harry Dennis, collaborates again with London's deep house maestro, Julian 'JuJu" Garnett on the resonant deep house magnum opus "Infinitely" forthcoming on JuJu Muzik. Building a partnership that stretches across the ocean and from house music's beginnings to now, this duo are redefining the current house panorama with beats that echo profoundly.
"Infinitely" whisks listeners to the iconic streets of Chicago, the very heartland where deep house found its voice. Harry Dennis, with his signature finesse, infuses the track with vitality, synchronising it with the heartbeat of contemporary global moods.
The Mark Hand adaptation ushers the listener in with the gentle allure of subdued drumbeats. This smoothly transitions into a radiant deep house cadence, accentuated by Harry Dennis's evocative tribute to Earth's astonishing mosaic of life. A blend of harmonious keys and the cadence of bongo drums intensifies the ambiance, punctuated eloquently by subtle acidic undertones.
Julian Garnett's Acid Explosion Remix stands as a thrilling juxtaposition switching gears completely with its stuttering beats, spacey fx, heavy kick drums and a tweaked Harry Dennis vocal. Futuristic but referencing 80's acid house, this is a banger that propels listeners into a bold new realm charged with kinetic energy.
Up next the ReKab Version which returns it to a lush slower deep house groove with rippling keys and Harry's vocal twinned with rising synths, and reminiscent of early Larry Heard outings.
Completing this sonic expedition, the Carl Grant version is funky and disco-infused, a testament to the euphoria of musical epochs past. Anchored by a formidable bassline with spontaneous off beats it's a different flavour and evocative of the ageless beats that once filled the sanctums of house and techno lore.
Harry Dennis, the lynchpin of Chicago house, and the voice behind "The It" and "Jungle Wonz" is also making a rare London appearance at 'A Night With Harry Dennis' on Friday September 29th at Lit in Clapham. He joins Special Guest DJs Colin Dale and Ramrock Hi-fi (Jo Wallace & Ashley Beedle) and more to celebrate his "Press Reset" collaboration partner's Julian Garnett's birthday.
Known for his House classics such as "Donnie", "Time Marches On" and "Distant Planet" with Fingers Inc, Harry has also released tracks with Ron Trent on the Future Vision World, Music and Power and Rush Hour Record labels, and has future projects in the pipeline.
"Infinitely" is the new Harry Dennis single with mixes from Mark Hand, Julian "JuJu" Garnett, Rekab and Carl Grant and released on JuJu Muzik on Friday September 29th. 
A Night With Harry Dennis' featuring Colin Dale, Julian "JuJu" Garnett, Damian Charles, Pollo, Simon Drysdale, Festa and Nigel Butcher takes place on Friday September 29th at Lit, Clapham.
Event: https://ra.co/events/1676888
Follow: JuJu Muzik on https://www.instagram.com/julian.garnett/