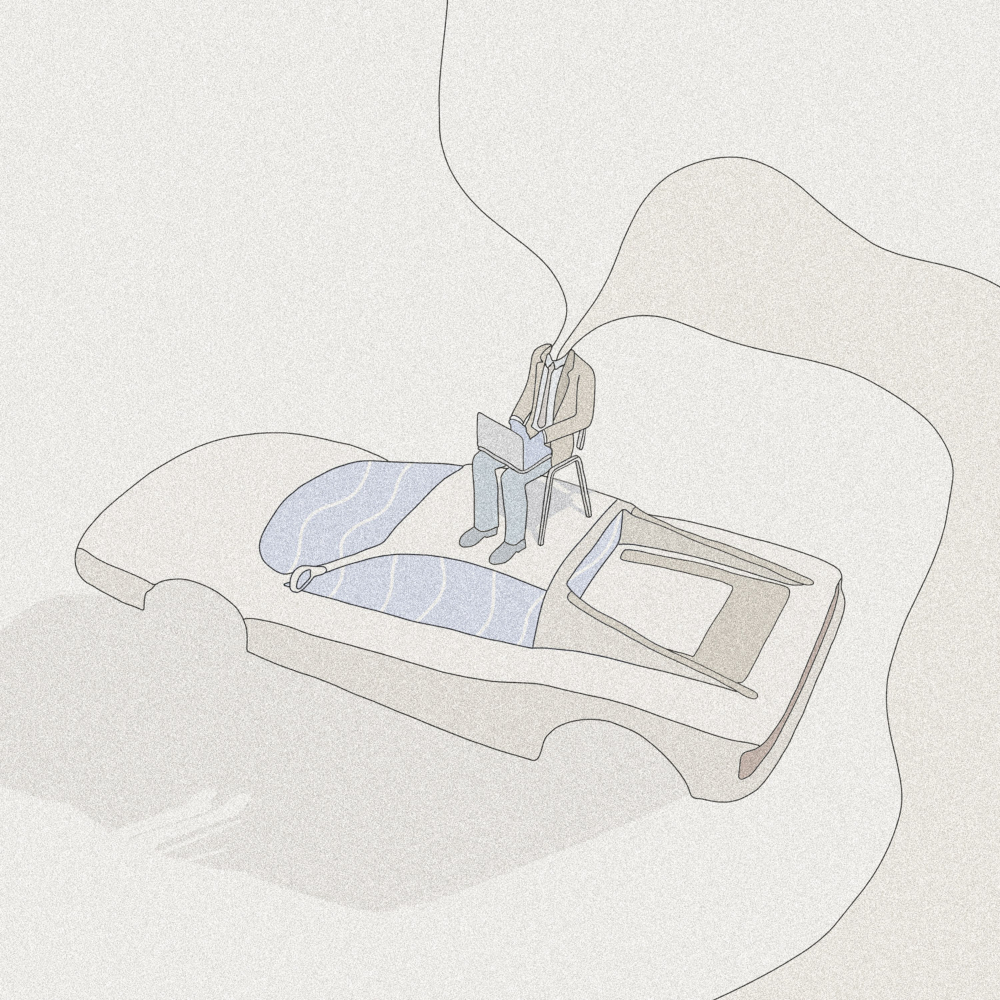 Chilled Electronic Duo rocomoco releases 'Djeep (with Devon Rea)'
Chilled electronic duo rocomoco have released their latest single, 'Djeep (with Devon Rae)' on the 15th of October. The single is taken from their upcoming debut LP, Into The Blue which will be released on the 29th of October via Aviary Day on Aviary Bridge Records Ltd. Already available from the album are the previously released singles, 'Grooveshop with Hoffy Beats', 'Years' and 'Warm Flicker' which was accompanied by a colourful video. The pair have earned over 11 million streams across platforms, with features on vibe-maker Youtube channels such as nourish., Dreamy, Délicieuse Musique, College Music, STEEZYASFUCK, and The Jazz Hop Cafe to boot as well as appearing on Mr Suicide Sheep's Favourites Spotify playlist. The duo were featured in Last Day Deaf's Cool Smooth Chill playlist and received written support from the likes of CLASH Magazine, A Closer Listen, Stereofox, and Give It A Spin.  
Devon Rea is originally from Texas but is currently based in Colorado. The producer has made himself at home on the airwaves, featuring on several well-known playlists including Spotify's lofi beats and Jazz Vibes as well as Lofi Girl's lofi hip hop music playlist. Additional support came from laid back Youtube channels such as the bootleg boy 2, Czech Vibes Sound and InYourChill. His cross-genre stylings have earned the attention of fans around the world, contributing to just under 9 million plays across platforms.
The Berlin-based duo rocomoco incorporate a collection of chilled vibes, jazzy guitars and dusty beats with a forward-looking left-leaning edge into their work, calling upon the likes of J Dilla, Nujabes and Jinsang while they do so. In turn, their sound draws parallels to the likes of Potsu, Kruder & Dorfmeister, FKJ and Nightmares on Wax.
Take a stroll down a busy market street in an unknown land. A new language swirls around your head: briefly decipherable in passing moments but mainly just a flow of unique sounds as humans connect with each other. An alluring smell sits in the air: you're enticed further down the road and into the humming life of a new city and the joys it holds. 'Djeep' by rocomoco is music for those with wanderlust on their mind, with Devon Rea melding his own sweet sounds into the blend. 
Speaking of the single, rocomoco tell us: "For 'Djeep', we were inspired by the birds of passage and the joys of wanderlust. This track is about entering a foreign culture: everything is fresh and exciting. This cinematic downtempo groove was in the making for 15 years before Devon Rea brought the production home safely with a shiny groove and tasteful additional sounds."