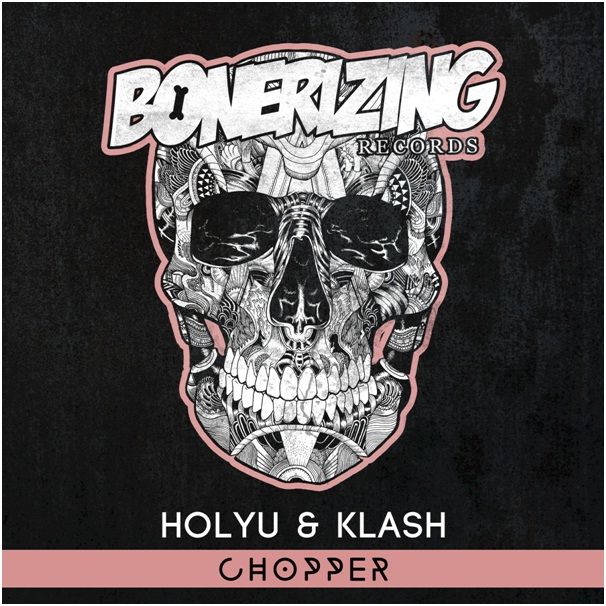 HolyU & Klash - Chopper
Out on the 24th of August, 2015, 'Chopper' is a fresh collaboration between two talented up-and-coming Italian producers: HolyU and Klash. Having both established themselves as two of the most interesting young producers around, HolyU and Klash are seeking to add more feats to their already rich resumes.
At just 18 years old, Torino based HolyU is already gaining recognition within the international Dance music panorama. Having signed with top-notch labels such as: Bonerizing Records and Enlight Recordings, he's landed massive support from heavyweight names like: Tommy Trash, Merk & Kremont, Lush & Simon, Simon de Jano, Nari & Milani, Michael Brun, Mark Mendes, Delayers, Wayne & Woods, Tom Tyger, Dirty Ducks, Maxon, Execute and Sunstars amongst others.
On the other hand, Electro and Progressive House specialist Klash is making waves as a DJ and producer from his hometown Milan, having put his name on remarkable efforts such as: 'Turn It Out EP', 'Come On', 'Undercover', 'Dynamo' and 'Here We Go' to name a few. His works have also attracted the attention and support of many A-list artists like: Dyro, Lazy Rich, Lucky Date, Tommy Trash, Firebeatz and many more.
The team-up between these two stellar talents has resulted in a cracking Progressive House single, 'Chopper', which will certainly continue their successful run. A four-on-the-floor kick pattern drives the intro forward together with an effect-filled loop, before moving into a massive ascension. The track bursts into a subby drop, characterised by enticing melodies and a heavy arrangement. A short breakdown emphasises a world music infused tract, before transcending into the chorus once more. A mellow section takes over, led by airy elements and acoustic, ethnic instrumentals, blessed with captivating percussive rhythms. The duo device another powerful drop, shifting the harmonious vibe into a euphoric dance floor wonder, before closing off with a smooth conclusion.
Bonerizing Records have put themselves behind HolyU and Klash's latest release 'Chopper', adding this duo to their growing roster of international talents. The Swedish label is widely renowned for its consistent high-quality offerings, in collaboration with important names like: Kickstarts, Marco Farouk, Torio, 2SOULS, Charlie Kane, Alex Mind, Last Of Us, The Killer Dolls, Digitalchord, Massive Vibes, Aero Chord, Back2Rave, Deenk, FIGHT CLVB, Matierro, DG Bros, Zeskullz, Dave Till, Simon Beta, Michael White, and Top Flow amongst many others. HolyU and Klash have truly come up with a stunner, which will certainly be adding weight to Bonerizing's booming catalogue.