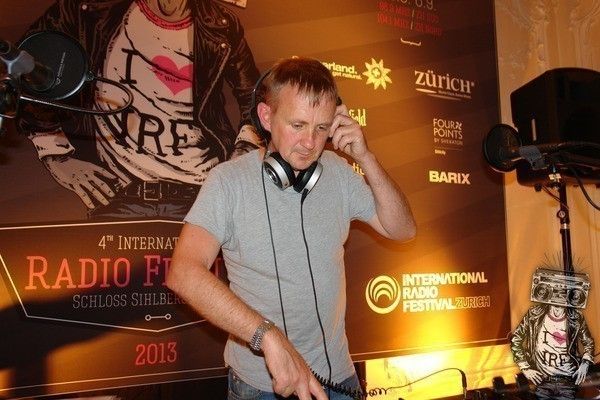 Chris Coco's Melodica wins 'Best Internet Radio Show'
The International Radio Festival (IRF) joined forces with Mixcloud to find the 2013 'Best Internet Radio Show'. With over 200 entries from around the world Chris Coco's Melodica was the winner with his weekly one hour broadcast of electronica, house and eclectic Balearic vibes.
"It was actually a lovely surprise to win the Mixcloud competition. I work away to put up a new edition of Melodica every Monday morning, and I know it is appreciated by the listeners because of all the feedback I get, but sometimes it's like being in a little bubble of music, so getting recognition from an esteemed panel of radio experts gives me extra confidence and confirms that I should be proud of the show and what it does." Says Chris Coco.
Melodica has grown from it's online home on Mixcloud to include broadcasts in cities around the world including from Sydney, Istanbul and Chicago. The Guardian also praised the show calling it "the hazy, lazy sound of the summer". Listen to weekly shows at www.mixcloud.com/chriscoco
As well as his radio show, Chris is also a highly regarded tastemaker, DJ, broadcaster, producer, music curator, musician and journalist. The success of the radio show also led to the launch of the Melodica Recordings record label in 2011 with releases including the Balearic hit Summer Breezin' by 3 Balearos. 

Being a lover of music, Chris is also a busy live DJ with a monthly residency at the noted East London dinner dance Disappearing Dining Club; plus regular gigs at festivals such; Bestival, Glastonbury and Nova; at cool venues like Concrete and Star of Bethnal Green in London, Big Chill Bar in Bristol and international shows from Space in Ibiza to KuDeTa in Bali.