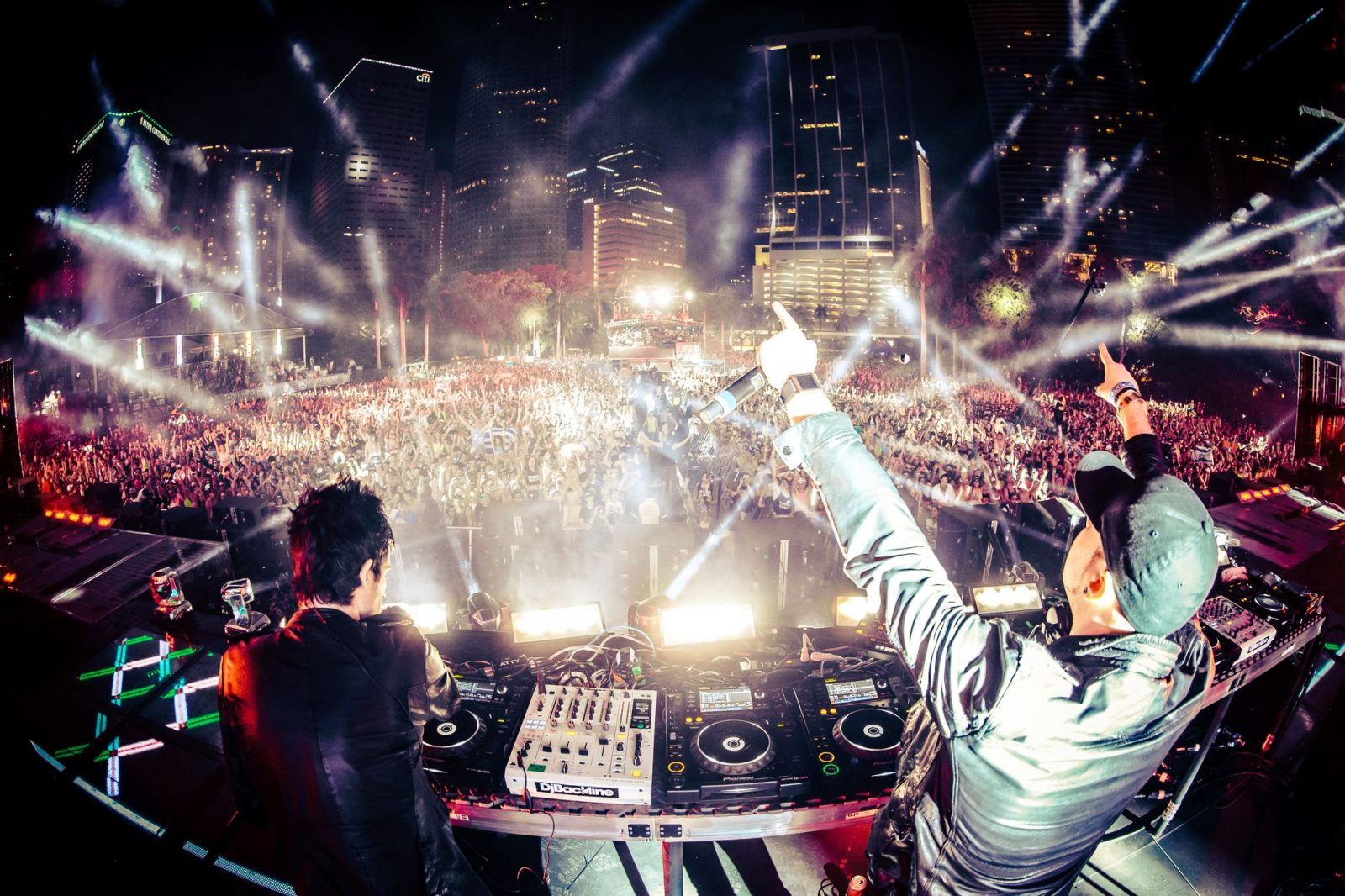 Knife Party: Check out THUMP's latest production for 'LRAD'
Following the success of their four-track 'Haunted House' release this Summer, Vice's THUMP have produced a great video for Knife Party's 'LRAD'. Having already amassed 1.5 million Spotify streams, the track has affirmed itself as one of the biggest dance anthems of the summer, regularly heard ringing out from festival tents and club soundsystems around the world… Continuing to blaze their own path through electronic music, eschewing traditional ideas and formulaic patterns, the track sounds more visceral and impactful than ever before.
With each of the duo's tracks setting itself apart, 'LRAD' is a perfect example of their ability to switch up their sound in new and exciting ways. With its bold, progressive chords and tunneling percussive drop, layers are stripped away to ensure maximum efficacy on any dance floor.
THUMP, in association with Partizan, have produced a characteristically explosive and twisted video for the track. Taking its cue from the purported military uses of LRAD sound cannons (short for Long Range Acoustic Device), the video crafts a dark and compelling narrative. Shedding light on the inner workings of a dark political underworld, things are turned on their head as Knife Party hack the system and new revelations are unveiled.
This video comes off the back of a busy summer touring schedule for Knife Party, having held down a legendary Ibiza residency at Amnesia as well as a slew of headline shows across the US including a landmark show at Red Rocks, and two BBC Radio 1 dance tent headline shows at Reading and Leeds Festivals. Later this year Knife Party will be performing at The Warehouse Project in Manchester, and will be bringing their 'Haunted House' to London on 2nd November for a one-off event at the world-renowned Brixton Academy with special guests Flosstradamus and Dillon Francis.
http://www.knifeparty.com
http://facebook.com/knifeparty
http://twitter.com/knifepartyinc