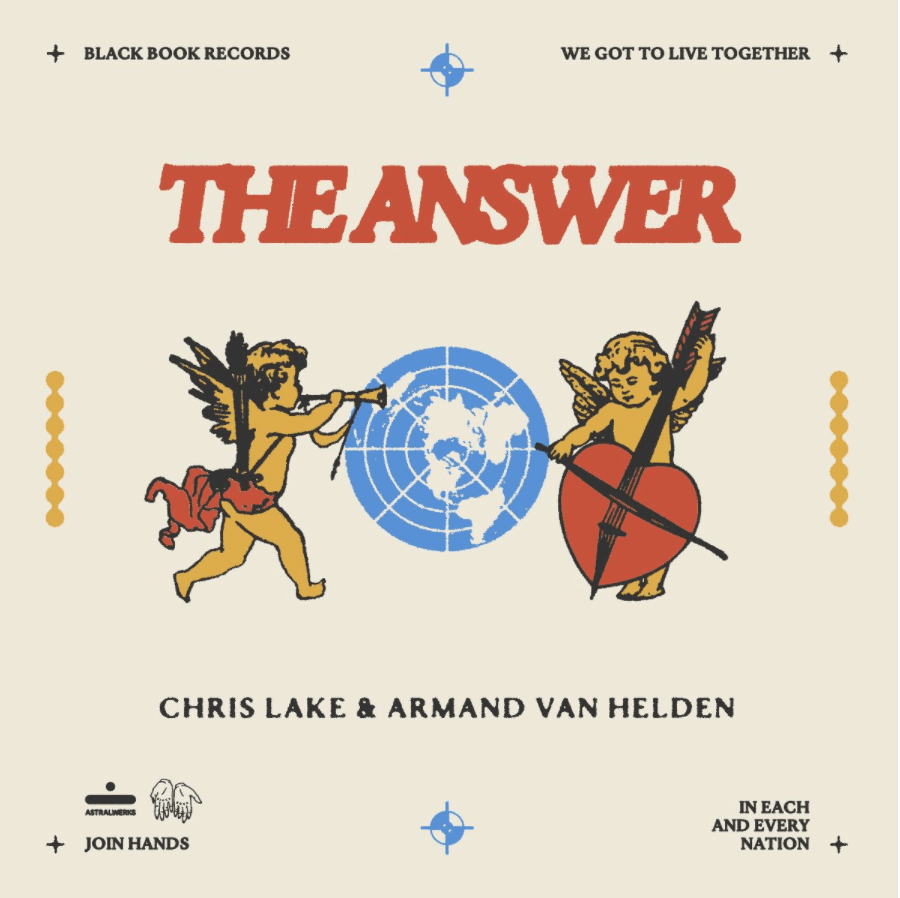 Chris Lake & Armand Van Helden Team Up On The Answer, An Epic Four-Song Ep
The Answer – a remarkable four-song collaboration from Chris Lake and Armand Van Helden – will be released on December 11 by Black Book Records/Positiva. Today, the legendary producers shared the lead single and title track, "The Answer" ft. Arthur Baker and Victor Simonelli. The anthemic song sets the tone for an exhilarating EP that, amid its irresistible grooves, reminds us to ground our actions in love. "The Answer" samples "Why Can't We See" by Blind Truth ft. Tata and Toney, which was written and produced by pioneering producers Arthur Baker and Victor Simonelli – a soulful 1991 plea for unity that pulses with renewed relevancy.
"It gave us our mantra for making the record: love is the answer," explains Armand Van Helden.
The English-born, Los Angeles-based Lake grew up making music in his bedroom, emulating artists like Van Helden, one of house music's most revered figures, whose career spans three decades. Lake has since amassed his own series of chart-topping hits, earned a GRAMMY® nomination and founded the acclaimed independent label Black Book Records.
"I bumped into Armand in Miami at a pool party and we exchanged emails. A month later, he hit me up and floated the idea of working together," recalls Chris Lake. "I suggested I go work with him in Miami to get some intensive days in together."
The two artists clicked from the moment they sat down together in November of 2019. Lake says, "The vibes were flying after we sat down on the first morning, chugging coffee, visualizing what could be made."
Recalls Van Helden, "The title track came together so quickly. We just followed the energy in the room."
The EP provides a much-needed dose of sheer bliss in these challenging times. The uplifting "Feel So Good" percolates with joy and sensuality while "Work!" is an effervescent, four-on-the-floor dance number. The groovy, silken "Dubai Dublin," perfectly rounds out The Answer. That such a consequential project should come out of an accidental meeting is nothing short of kismet.
Track Listing – The Answer
1. The Answer (feat. Arthur Baker & Victor Simonelli)
2. Feel So Good
3. Work!
4. Dubai Dublin