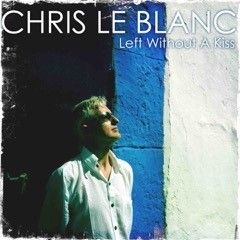 Chris Le Blanc Feat. Nightzone – Left Without A Kiss
Chris Le Blanc's new single release " Left Without A Kiss" from the very acclaimed album "Beyond The Sunsets" on Karmaloft Music is a cooperation with the project Nightzone and unveils the romantic side of the Ibiza located lounge music artist. The song is a perfect mix of discreet electronic grooves, chill sounds and the charismatic voice of Mariya Kats accompanied by a seeming classical cello played by Lukas Wittmann.
The music-video (which was recorded in venice during november) visualizes the magical sound with atmospheric pictures in front of a wonderful setting. A groovy and innovative Dub-Remix of "Left Without A Kiss" is contributed by world class bass player Raoul Walton.