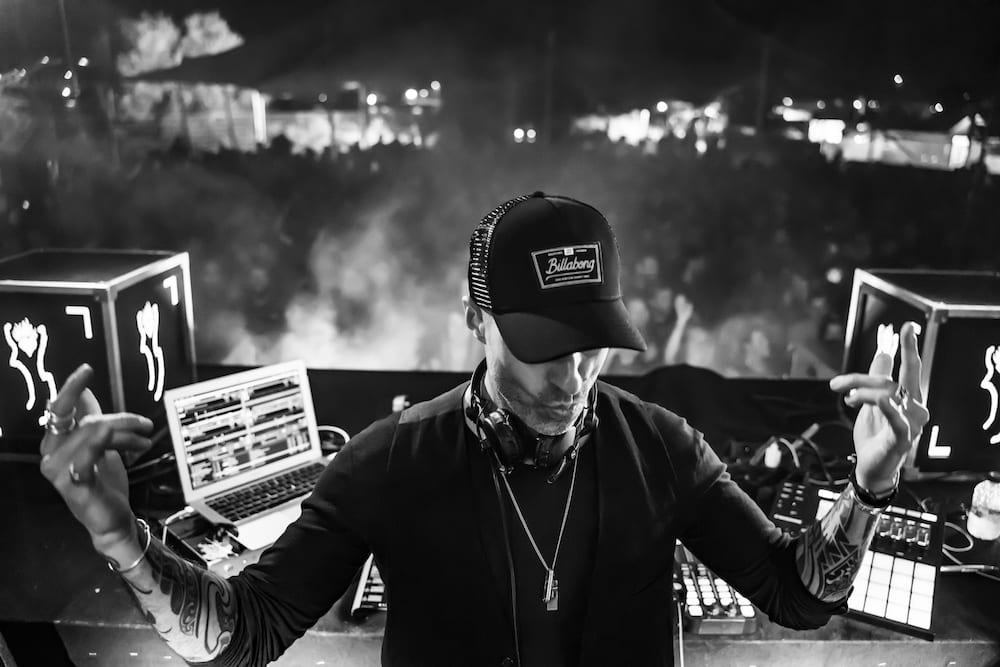 Chris Liebing celebrates new album 'Burn Slow' with an incredible all day event
On the 8th September, 3000 fans flocked to the secluded location of Kaap Oost Amsterdam on Zeeburg Island to escape from the city and celebrate the release of Chris Liebing's second album 'Burn Slow'. At the truly one of a kind venue, the doors were open from 1pm and Chris performed an outstanding 10 hour set where he played some of the 'Burn Slow' records for the first time. Following this, the party onto local club Shelter for an after dark session and another sell-out success.
The All Day Long event was an incredibly special day for Chris as the intimate feeling and lovely atmosphere allowed him to connect with fans from across Europe and beyond. There was a personal connection which is often missed on busy worldwide tours with moments of conversation and record signing with fans were met with surprise gifts given to Chris. Around the site, the Loveland team built stunning stage production which was married with the picturesque landscape of the river and vast open land.
'Burn Slow' is Chris Liebing's stellar second coming and marks his debut on the British label Mute. Featuring vocal contributions from Gary Numan, Miles Cooper Seaton, Polly Scattergood, Cold Cave and Aleen, the album sees Chris seek out new harmonic territories whilst retaining the framework of the techno beats that he has dedicated his life to. The key concept of presence – the idea that everything is happening in this moment, and that everything in the past is mere memory – form the thematic backbone of the record. It's something Liebing got in touch with via the philosopher Alan Watts, not to mention decades of getting entire dancefloors lost in the present.
The Burn Slow project began its evolution with two remixes, for Depeche Mode's Going Backwards and Goldfrapp's Everything Is Never Enough – both artists associated with his new label, which has been an inspiration for Chris Liebing since a young age: "Without realising, a lot of the music I was into came from just one label, Mute. I vividly remember dancing around at my neighbour's house in the early '80s to songs by Depeche Mode and Yazoo. Banging my head in dark basements to the likes of DAF, Laibach and Nitzer Ebb to name but a few."
Burn Slow – tracklisting
So Then… feat. Cold Cave
Zero One
And All Went Dark feat. Polly Scattergood
Novembergrey
Out Of This World
Card House feat. Miles Cooper Seaton
Ghosts Of Tomorrow
Polished Chrome (The Friend Pt. 1) feat. Gary Numan
Trilogy
No Regrets (The Friend Pt. 2) feat. Aleen