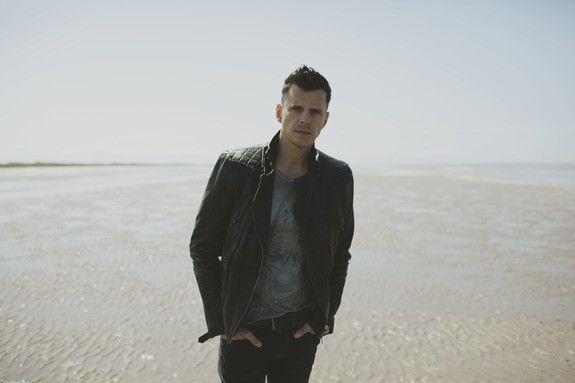 CHRISTIAN BURNS – SIMPLE MODERN ANSWERS
For a singer/songwriter to be the primary artist on a dance track, never mind an album, is quite the rarity these days. For the most part, the vocalists behind some of the most epic tracks to grace the dance floor have been little more than a name on a record sleeve, a fleeting image in a video or, more often than not, a barely-there credit at the bottom of the label notes. With his forthcoming long player 'Simple Modern Answers' however, set for release this Fall on Armada Music, Christian Burns is about to buck that trend with a vengeance – and he's engaged the global power of Get In! to help him start the fire.



Working with a veritable cornucopia of the world's leading producers, including Armin van Buuren, BT, Paul van Dyk, Ferry Corsten, Marco V, Paul Oakenfold, Michael Woods, Scumfrog and more, Burns has crafted an exquisite piece of work that builds on his previous collaborations on Grammy-nominated albums 'Elements of Life' (Tiësto – 'In The Dark') and 'These Hopeful Machine' (BT – 'The Emergency', 'Forget Me', 'Suddenly') plus the massive AVB #1 hit 'This Light Between Us'.



The album, out in October, has been preceded by Burn's recent collaboration with German superstar Paul van Dyk 'We Are Tonight'. The single, currently out on global release on Armada, is a sumptuous cut of driving, synth-soaked euphoric trance production underpinning the clear cut purity of Burn's vocals that soar unshackled across the top line – showcased perfectly in this exclusive acoustic version recorded by Burn's in the attic of his house.
Christian Burns as one third of multi-million selling UK band BBMak

It's a voice that will sound familiar to many. As one third of the band BBMak, Christian Burns conquered the British and American charts with debut single 'Back Here', selling over three million records and becoming a teenage dream pin-up and household name in the process.

Now as he combines his singing and songwriting skills with some of the most talented producers on the planet, Burns is ready to step out into the spotlight once more.

www.christianburns.com
www.twitter.com/christianburns_
www.facebook.com/christianburnsofficial
www.soundcloud.com/christianburns
www.plus.google.com/+christianburns
www.vk.com/christian.burns
www.instagram.com/christianburns
www.youtube.com/christianburnsTV