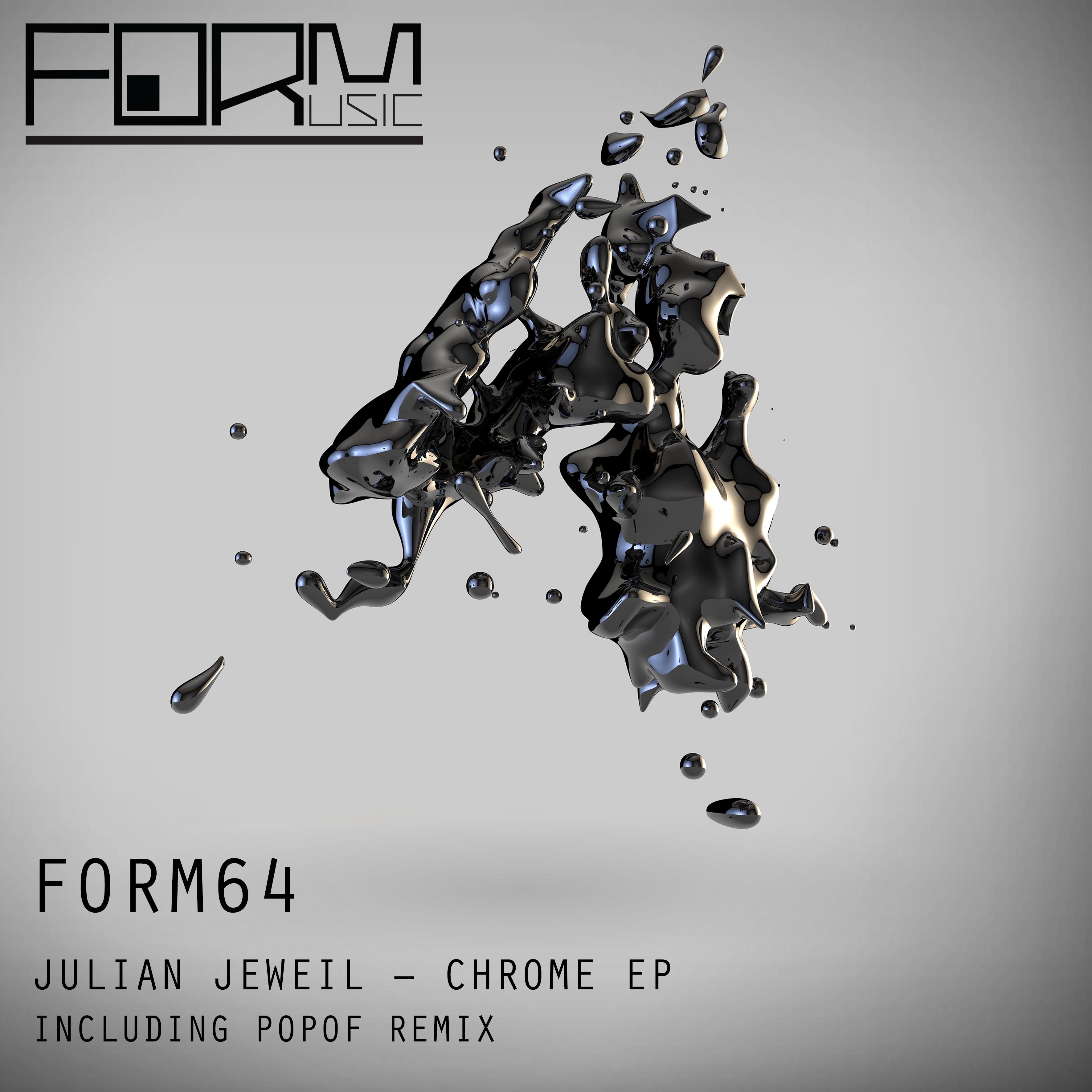 Julian Jeweil - Chrome EP
December 12th sees acclaimed French Techno DJ/producer Julian Jeweil release his latest EP, entitled 'Chrome', via POPOF's globally respected imprint, FORM Music.
This excellent three-track EP follows on from Julian's 'Destination' EP released earlier this year, as well as 'Meteorite' in 2015', 'Mad' in 2013 and 'Techno Corner' in 2010, all distributed via FORM.
The EP's title track, 'Chrome', kicks things off and features a tough driving beat set to powerful sub-bassline, rolling percussion and an abundance of synth stabs which are manipulated throughout the seven-minute number.
Next up, FORM Music's label boss and prestigious artist in his own right POPOF puts his own unique slant on 'Chrome', transforming the track into a pulsating Tech-House workout adding pitched, looped-up vocals whilst retaining the stand-out elements from the original such as the slick synth patterns.
Closing this stellar release is 'Midi', and once again sees Julian utilising synths with real expertise, blending the electronic nuances with melodic percussive elements and other soaring pad-tones.
'Chrome' is available exclusively via Beatport on December 12th and everywhere else on December 30th.
FIND JULIAN JEWEIL ONLINE:
https://www.facebook.com/Julian-Jeweil-181527245868
https://twitter.com/JulianJeweil
https://soundcloud.com/julianjeweil
https://pro.beatport.com/artist/julian-jeweil/33395
FIND FORM MUSIC ONLINE:
https://www.facebook.com/FORM-Music-285199617509/?fref=ts
https://soundcloud.com/form-music
​​https://pro.beatport.com/label/form/12746
TRACKLIST
01. Julian Jeweil – Chrome (Original Mix)
02. Julian Jeweil – Chrome (POPOF Remix)
03. Julian Jeweil – Midi (Original Mix)