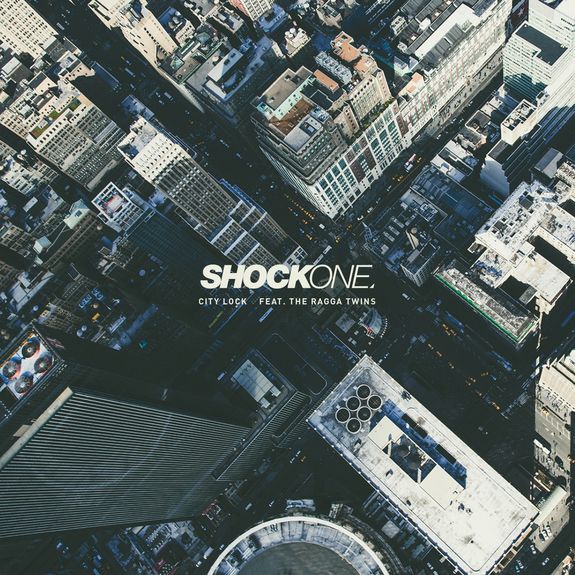 ShockOne - City Lock – feat. The Ragga Twins
After the massive success of 'City Lock', ShockOne returns with the release of the entrancing official music video. Directed by Blindeye Film's Ryan Vernava, whose work has been screened in Oscar qualifying festivals, the 'City Lock' video is an ingenious play on the track's title. Check out the video below:

With Jungle pioneers Deman Rockers and Flinty Badman, aka the Ragga Twins, featuring heavily on the track, it seems fitting that the video is set in the duo's hometown of Hackney, London. In the opening scene, the phrase "the only good system is a sound system" can be seen graffitied on the wall, and it appears the trolley-turn-sound-system in the video is proof of this. As the volume is cranked, a string of passers-by are drawn and 'locked' in, with no means of escape, to the booming, powerful track that is 'City Lock'. Encapsulated by the resonating bass and agitated percussion, the listeners follow the sound system until the trance is eventually broken by the music coming to an end. Inventive and extremely entertaining, the 'City Lock' music video is a fantastic visual accompaniment to the highly energetic track.

2016 is off to a busy start for the Australian bass aficionado, with the announcement of his upcoming 'In This Light' EP, a packed out calendar of dates for his Australian tour, the release of 'City Lock' and now the official music video, to boot. After the massive success of his previous releases, such as his 'Universus' album, which debuted at #1 on the Australian iTunes chart and featured 'Chaos Theory' which reached #2 on the Beatport Drum & Bass chart, ShockOne has asserted himself as a serious contender in the bass music sphere. With the release of 'City Lock' and the incredibly exciting new 'In This Light' EP on the way, 2016 is clearly set to be a big year for ShockOne.