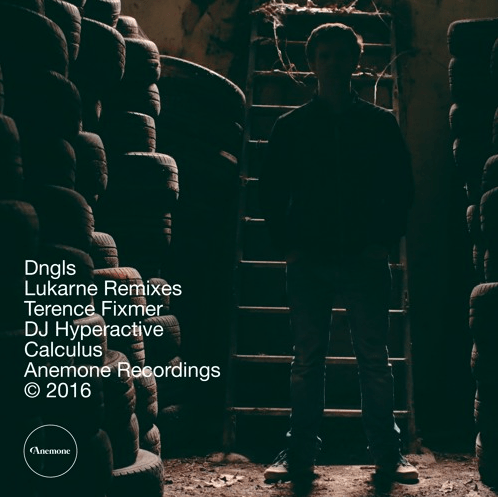 DNGLS - Lukarne Remixes
Following the release of his compelling Lukarne LP, DNGLS gives audiences a brand new remix package featuring 3 of the album's remarkable works – "Quaid", "Lannister" and "Black Mirror". Joining forces with some of techno's most innovative producers, the EP sees remixes from France's modern techno advocate, Terence Fixmer, Chicago's esteemed DJ Hyperactive and Anemone Recordings label boss himself, Calculus. The Lukarne remixes will be available for listeners April 11th, on Anemone Recordings. Here's a taste of what you can expect:
"Quaid (Terence Fixmer Remix)" – begins with a low, ominous hum that immediately resonates feelings of apprehension and mystery. A series of futuristic blips and bleeps make it feel as though you were traveling into outer space, while the steady, heavy bass vibrates its way through. Allow yourself to get lost as "Quaid" worms its way into your mind, bringing you into a state of hypnosis.
"Lannister (DJ Hyperactive Remix)" – begins with crisp, high claps and a groovy, electronica rhythm that will have listeners happily embracing their inner weird. Warped sythns and a high-pitched organ-like instrument weave themselves together, creating a haunting atmosphere that's impossible to pull away from.
"Black Mirror (Calculus Remix)" – a perfect balance between melody and dark, groovy techno. "Black Mirror" begins with a heavy, sunken beat while a mesmerizing harmony sings its way through. Powerful and distorted sythns ring out, commanding our attention. The steady beat pulls back, slowing itself to half time to create intensity while a brief piano break enters in. Gradually, the track picks up momentum once more, bringing listeners back to the very beginning. "Black Mirror" is a masterpiece!