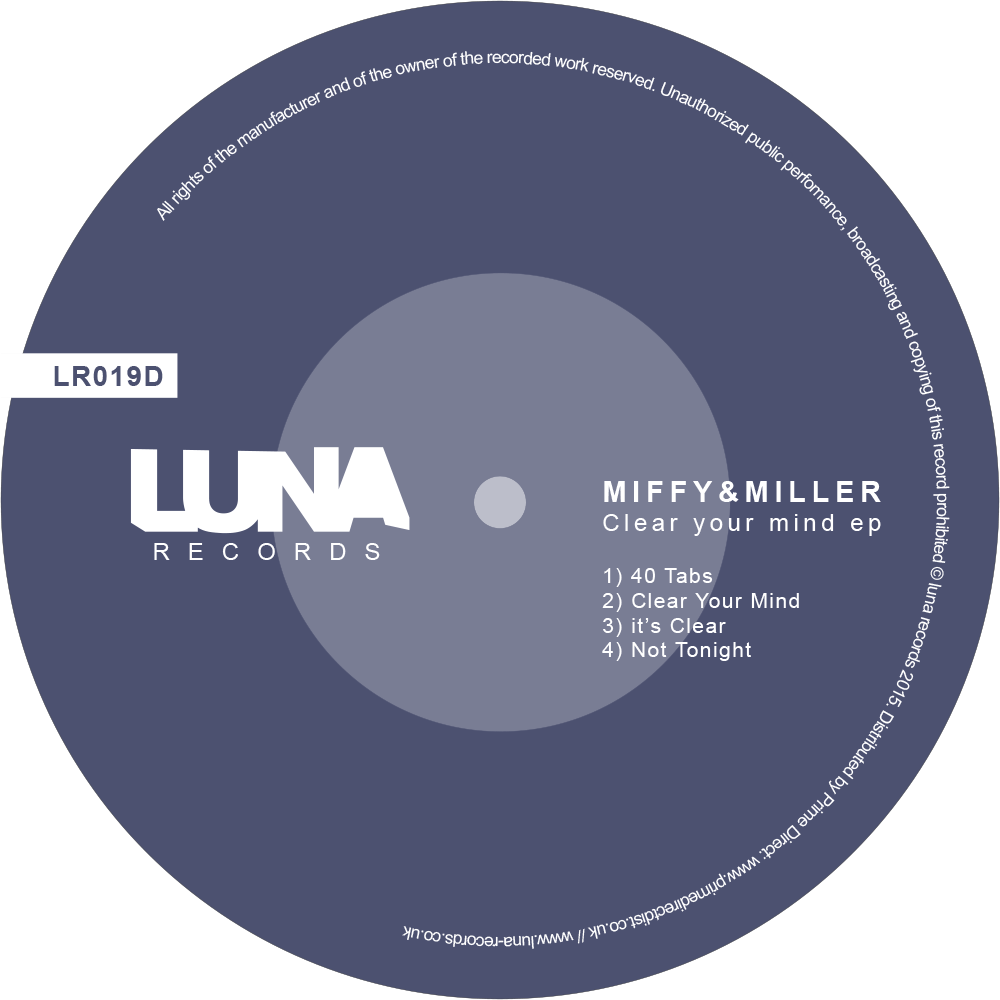 Miffy & Miller - Clear Your Mind EP
Paul Bowen's Luna Records digital series introduces the debut release from young Teeside duo Miffy & Miller.
Miffy & Miller has recently completed a demanding season in Ibiza, which included playing the closing party for Sankeys. Now, the pair are set to join a label roster as one of the imprint's freshest acts so far, alongside some of those more famed and experienced artists that have made appearances on the imprint, including Alexkid, So Inagawa, Dan Farserelli and DJ W!ld.
'40 Tabs' is a rolling, bass driven track fuelled by a relentless hi-hat, whilst 'Clear Your Mind' and 'It's Clear' both surpass usual track length containing drawn-out breakdowns allowing an interesting build up of tension, followed by commanding basslines. 'Not Tonight' concludes the release with some thumping kicks together with that well known vocal sample which echoes throughout.
Miffy & Miller's 'Clear Your Mind' EP drops in November on Luna Records.
Tracklist
1. 40 Tabs (Original Mix)
2. Clear Your Mind (Original Mix)
3. It's Clear (Original Mix)
4. Not Tonight (Original Mix)