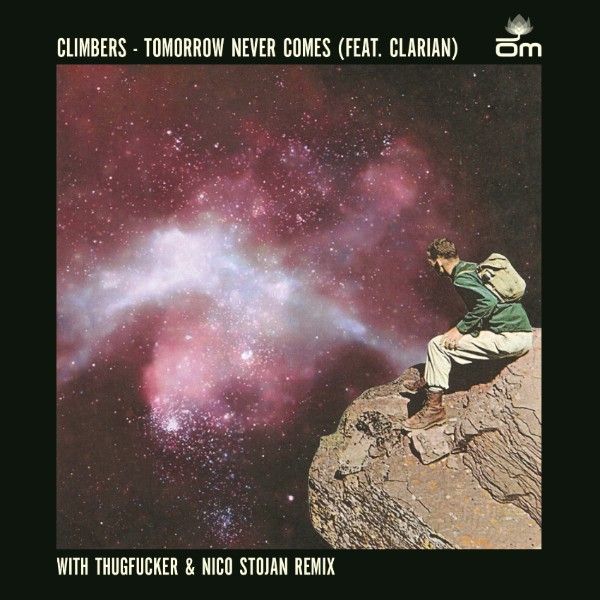 Climbers – Tomorrow Never Comes
Climbers hail from Mexicali, known as the city that captured the sun, in the Baja state of Mexico. It's no coincidence that the two members Jay Blakk and Kiko Deal, who, despite forming in 2011, have also captured the attention of the global electronic music community with their fresh- faced take on house music. Their 'Equal Responsibility' and 'It's All I Need' singles on Get Physical, as well as the slew of buzz-worthy releases for labels such as Culprit, Asylum UK, Noir Music 2 and Electronique have found their way into the sets of some of the hottest underground dance acts including Art Department, James Teej, My Favorite Robot, Tanner Ross, Miguel Campbell, Catz n Dogz, Death on the Balcony and Richy Ahmed. BBC's iconic Pete Tong named them "Future Stars" in 2013.
On their Om Records debut they bring the deep and heavy bass lines and old school chops on 'Tomorrow Never Comes'. Los Angeles chess playing mystic Clarian lends his haunting vocals that end up drifting in cut up on the breeze (like a young Perry Ferrell) as if from an old radio on a dusty Mexican porch. Poetry through a distorted filter, Clarian implores through shouts and croons over pounding beats, Climbers take the song on a constant build. When asked about their name and how it relates to their music, Blakk and Deal state simply 'We're constantly climbing to be better people in the journey we're on' and that fully translates with every release raising the bar for their growing quality discography. NY / Iceland duo Thugf*cker joins forces with Berlin underground darling Nico Stojan to bring their wild party instigating stylings on the remix that takes the original on an 11 minute ride through a gradual steam rolling dance floor destroyer.
Climb on climbers, we're right there with you!