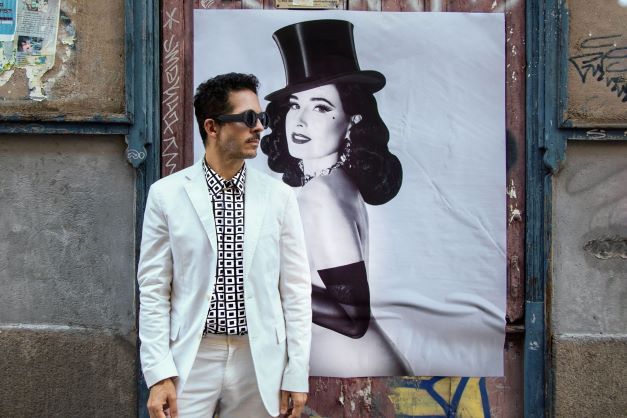 Club Domani Remixes Daddy Squad
Club Domani step up to remix  'My Magic Number' – the new single from Daddy Squad, featuring burlesque superstar Dita Von Teese.
Club Domani is, first and foremost, a party. Born and based at the legendary Club Plastic in Milan, it introduced the city to a new form of clubbing based upon androgyny, diversity and the rejection of nostalgia.
The resident DJs and art directors, Sergio Tavelli and Andrea Ratti, also teamed up as a production duo, channelling their passion for disco and house music into creating dancefloor pleasers.
Their remix of "My Magic Number" gives the original a disco supercharge which will drag you out onto a sandy dancefloor on the Italian riviera, barefoot and holding your hands up to a starry sky. Just don't spill that Negroni.

Andrew Armstrong (one half of the now disbanded Monarchy) launched his new project Daddy Squad with a track featuring Ru Paul's Drag Race winner and stellar performer Violet Chachki. Already garnering significant attention for the new project, with a remix for Kiesza under his belt, this new track with long-time collaborator Dita Von Teese is a bold step forward for Andrew. My Magic Number is italo disco, camp, sexy and punchy. It showcases Dita's voice and personality perfectly. Not surprising considering Dita and Andrew have collaborated many times, including on the Monarchy track Disintegration, writing music for her burlesque shows, remixing her collaboration with Sebastian Tellier and many others.
Future collaborations on the horizon for Daddy Squad include Jake Shears from Scissor Sisters, Corrine from France, Tom Aspaull and many others we can't name just yet.