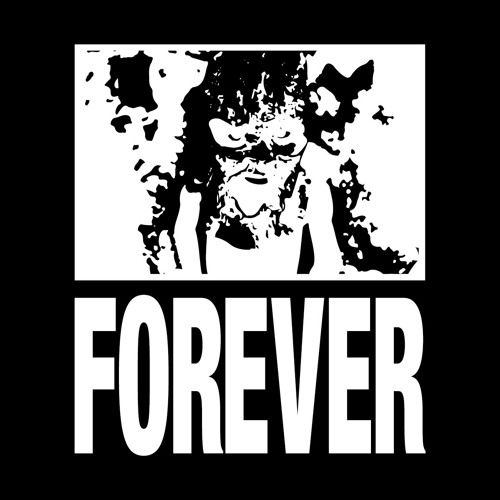 Forever - COARSE
Breakout collective and label imprint Grade 10 International have proven to be an intriguing force since launching last May; an eight-strong group of artists with a specific, unified vision for their future of electronic music. A strong message brings G10 together, and is clear in all of their output – 'consistently good music and art, no gimmicks.' Next in line to release is Forever, a producer with a string of compelling releases and remixes, including work with Actress and Last Japan for Coyote Records, plus G10 label mate Prayer. GTI005 'Coarse' is a continuation of Grade 10's purist, genre-defying theme that is now a solid part of the label identity, with a B-Side remix from house icon MR G.
Out as a vinyl-only offering on July 8th 2016, GTI005 is the first official release from Forever, a talent who pulls influence from nostalgic jungle and rave genres, as well as elements from classic house and grime. A1 'Coarse' is a blissful, liquid-like journey that plays on Forever's broad range of influences, think haunting melodies mixed with a jungle-like drum foundation for a masterpiece that aligns itself to not one genre. Track two 'Invaders' is a murkier, spaced-out number with a squelching bass; one for the after-hour sessions. An industrial vibe echoes across 'Invaders' five minutes, and the track holds transcendental, meditative quality aligned to Forever's 2013 track 'Playfights.' Turning over to side B, Grade 10 invite house icon MR G to step up for a 'Coarse' remix that adds his signature flair to the original, turning 'Coarse' into a raw, acid-tinged track.
Grade 10 International is made up of eight unique artists, each with their own individual style and personality that comes across in each release. Classic Coke, Forever, Prayer, 8Ball, Loosewomen, Nokia Boys, Kollaps, and Unslaved himself make up the family, with an in-house designer who is responsible for the striking aesthetic associated with the label. Since their debut release from Kollaps in May 2015, the entire group have been turning heads with their special output, born from being heavily influenced by nostalgic cult genres that have shaped our underground, as well as their monthly show on leading underground station Radar Radio. Focussed on collaboration between members, Grade 10's purist attitude to production gives them a raw, DIY quality, and gives them total control over their output.
SIGN UP TO GRADE 10 MAILING LIST : http://grade10.uk/signup/
Tune into Grade 10's Radar Radio show, every 4th Wednesday of the month / 10pm-12am