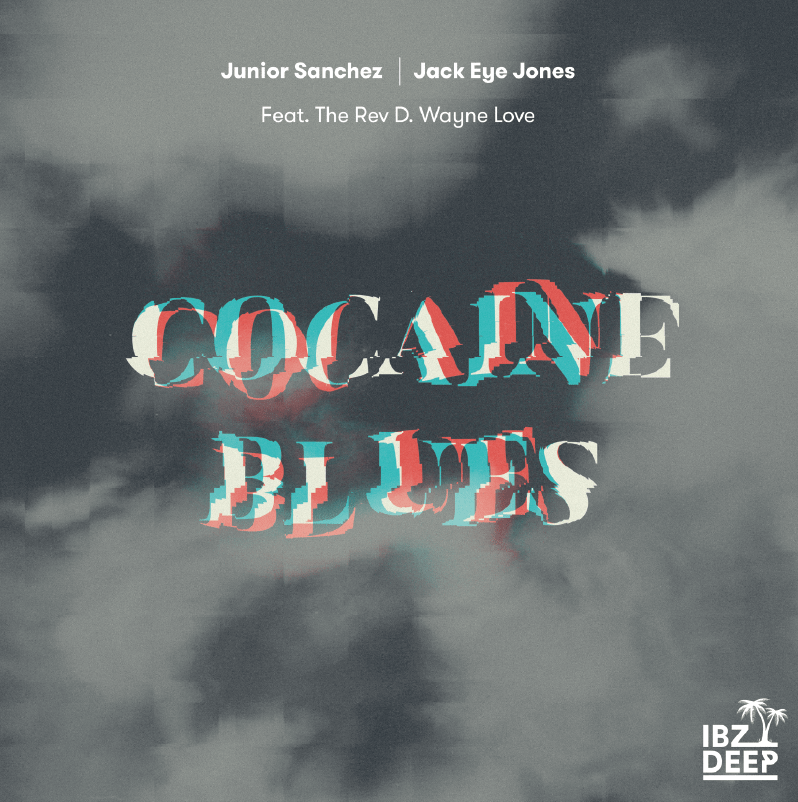 Jack Eye Jones & Junior Sanchez Feat. The Rev D. Wayne Love - Cocaine Blues
The best records have a story, they form part of a journey, different characters emerge and the good music always rises to the fore. In the case of the latest record from Scottish producer Jack Eye Jones and the legendary Junior Sanchez this is certainly true. Cocaine Blues is a step into the unknown in some respects but in another way, it's a record that seems to fit in perfectly with today's electronic music landscape.
Originally written by T.J "Red" Arnall in 1947 the song reached worldwide prominence thanks to a certain Johnny Cash and it remains one of the seminal records of his career. Always one to draw inspiration from different genres the record inspired some late night to early morning (6am to be precise) experimentation from Jack Eye Jones alongside long-time friend and member of Alabama 3 (the group behind the infamous Sopranos theme tune among many other iconic records), Rev D. Wayne Love at the band's renowned Brixton Jamm studio. With 12 albums and 16 hit singles under his belt, his vast experience proved an invaluable asset during the momentous studio session. What emerged from the process were some stunning, emotion-laden recordings and a platform to develop the project into something for dancefloors around the world.
It was missing one thing however, that little sprinkling of the underground, this is a track for the nighttime and it was alongside close friend Junior Sanchez that this deep, dark rework was brought to life. The groove infused track that emerged is an accomplished one, a track equally at home in the main room of Space Ibiza or the outdoor arena's of the world's festivals.
The record will be released as a double sided vinyl this August (as well as on all digital outlets). Alongside the original will be a house infused lounge mix, complete with a devastating piano riff and a sweet summer vibe.