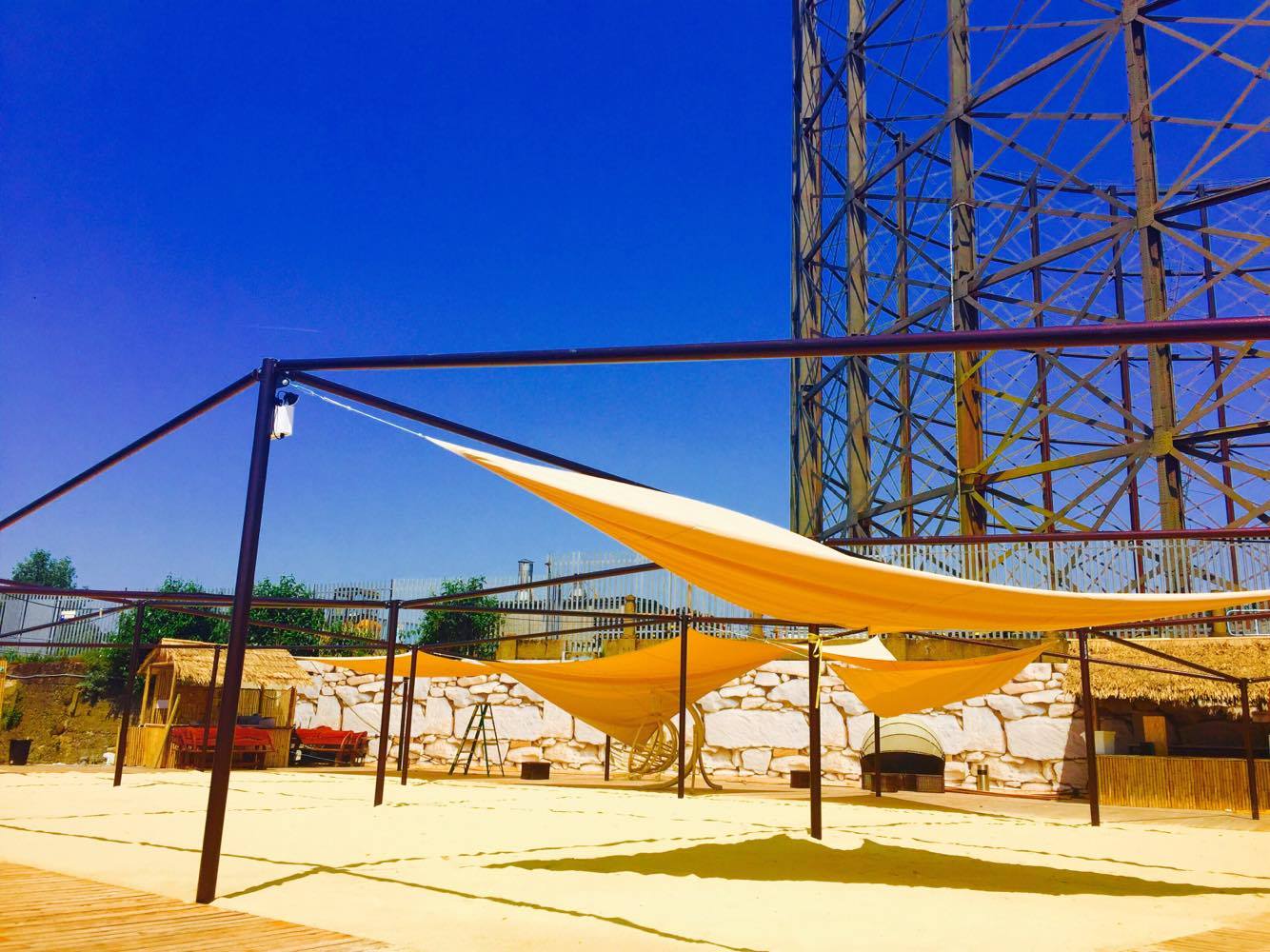 Cocoon hit London for their first ever UK beach party…
Cocoon and Studio 338 go together like tea and cake, and so it is that Sven Vath's influential techno label rolls back into town on June 25th for another show stopping event. Chief players Ilario Alicante, Matador (live), Dana Ruh, Markus Fix and Bella Saris all play this exclusive party.
The party will run all day and all night and takes place on 338's brand new open-air beach arena. This will allow for some al fresco dancing and sun kissed sounds, then more moody and atmospheric beats as light turns to dark and the mischievous come out to play. The stunning new double height steel and glass terrace space will also be in use once the sun sets, meaning that the volume levels can be turned to 11. As such, there is nowhere in London that better suits the crazy Cocoon crew than Studio 338, and it is for that reason that this event has become a real staple for ravers all over the country keen to get a taste of the madness that goes down at Amnesia in their home town.
The line-up for this event is suitably large, and is headed up by long time Cocoon servant and minimal techno don Ilario Alicante. Having got his first set at Time Warp aged just 15, he has never stopped since. In those years he has put out albums and EPs on Cocoon Recordings, Cécille Records and SCI + TEC Digital Audio, has become an Ibiza favourite and runs his own acclaimed Deep Move label. As such, Ilario is a real deal techno head who is as hot now as he was decades ago as an eager teen.
Matador is Gavin Lynch, and few people have made the sort of impact that he has in recent times. The producer has pretty much been on a non stop jaunt around the planet's finest clubs and festivals ever since signing to the influential Minus. Nowadays, he is very much one of the label's contemporary figureheads and carries the torch for Richie Hawtin's purist techno vision with aplomb. Since signing to the label, he has released a wealth of moody, sizzling techno tracks with trippy synths and driving beats that come from way off in the future. More recently Lynch has also put out the first release on his own new label, Rukus, and, true to form, conjured up more menacing grooves.
For deeper, smokier house sounds Dana Ruh is your lady. The Brouquade boss released a stunning debut album on New York label Underground Quality in 2014 and serves up considered, moody, humid tracks in her sets and EPs. Completing this mouthwatering event are Markus Fix and Bella Saris, two more talented techno tastemakers who know how to work a floor.
Cocoon on the Beach
Saturday 25th June
1pm-6am
Beach 338, Studio 338, 338 Boord Street, Greenwich, London, SE10 0PF
Ilario Alicante, Matador (live), Dana Ruh, Markus Fix, Bella Sarris
Tickets / more info
Tickets – RA: https://www.residentadvisor.net/event.aspx?822839
Facebook: https://www.facebook.com/events/480484925492355/
338 Socials
https://www.facebook.com/studio338/
https://twitter.com/studio338